Meanderings In
A JAZZ STATE OF MIND
A Work-In-Process by Kenneth Moore
Jazz is a state of mind that took form in the African American experience. However, its spiritual offspring now extends far beyond its "Black" root and even Jazz music.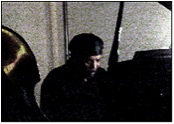 Today the Jazz state of mind is the most excellence representation of America's most lofty and complex ideal: individual freedom of expression in a spirit of community.
Jazz legend Nate Morgan dies of heart failure
'Did what he came to do'
Article by Cory A. Haywood from Our Weekly 11/27/13:
Longtime Jazz pianist Nate Morgan died recently of heart failure at Gardena memorial hospital in Gardena, Calif. He was 60.
Rene Fisher, spokesperson for the Morgan family, says funeral arrangements are pending.
Before his passing, the famed musician suffered through a series of debilitating illnesses including a stroke that temporarily sidetracked his career in 2008. Morgan's eclectic artistry behind the ivories put him in elite company among other Los Angeles Jazz musicians and solidified his place as a bona fide master of the genre.
In 2002, a community-wide tribute was held in response to Morgan's failing health at the then newly opened Jatkodd Cultural Fine Arts Center in the Crenshaw District. Over the years since then, various benefit concerts and gatherings have taken place to honor Morgan's legacy.
Philomine Morgan, his wife of more than 30 years, says she has fond memories of her husband's loving spirit and playful attitude.
"These last five years he kept me laughing," she recalled with a chuckle. "He made sure to say 'I love you' every morning and every night. He also sang to me every chance he could get."
She continued, "Before he died, he told me that he has no regrets, that if he passed he did what he came on this earth to do."
During his final days, Morgan's diminished health almost required the removal of his arm, Philomine added.
"I couldn't let that happen" she said earnestly. "He's not just a musician, he's an artist. When the doctor told me he might have to amputate Nate's arm, I said: 'if you can't save his arm, don't wake him up."
Morgan spent part of the 1970s playing for Rufus and Chaka Khan and collaborated in the early 1990s with rappers Bone Thugs N' Harmony. He's also been touted as one of the best kept secrets of the Los Angeles Jazz scene.
Morgan is survived by his wife and their six children. Darius Nathaniel and Deshonda Johnson, and Nymekye, Jabari, Dors and Yusef Morgan.
Nate Morgan - Retribution, Reparation
Nate Morgan, piano;
Jesse Sharps, reeds;
Danny Cortez, trumpet;
Joel Ector, bass;

Fritz Wise, drums

Lp - Retribution, Reparation (1984)
Nimbus West records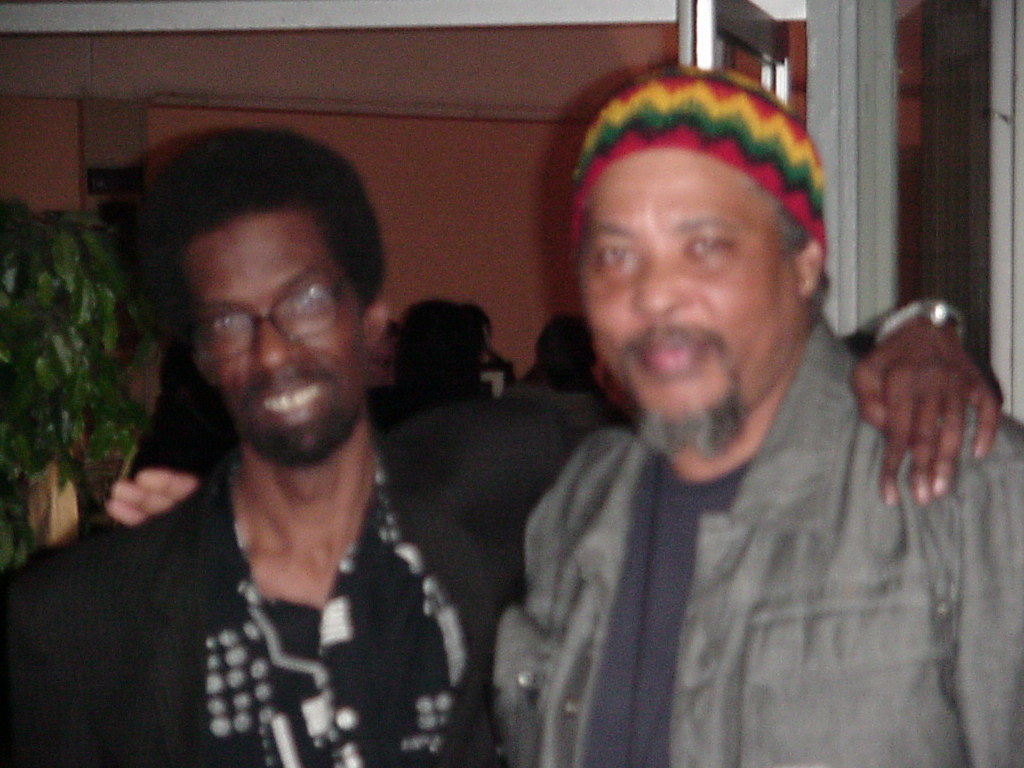 I didn't see Nate Morgan arrive, but Bobby did. Mid-concert, Bobby West stepped down from the Howling Monk JazzCoffeeBar stage. Nate stood as Bobby approached. They exchanged embraces like brothers do. It was a tribute from one artist to another; a silent acknowledgement of one another's gifts. Thank you for a moving moment in time; one I'll never forget. Nate is with the ancestors now. Rest in peace Brother.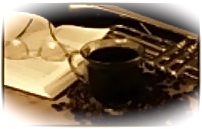 What You Got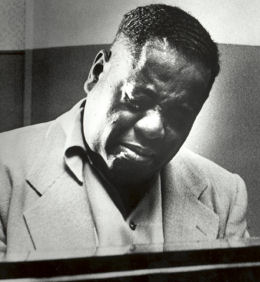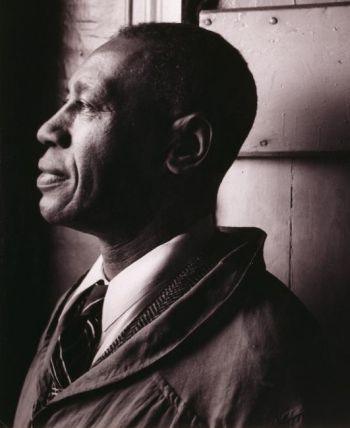 Art Taum, the pianist in the above video was partially blind since childhood. The artist, Horace Pippin, despite having lost the use of his right hand in War World I, painted, guiding his right hand with his left. Both men did some pretty good work using what they had.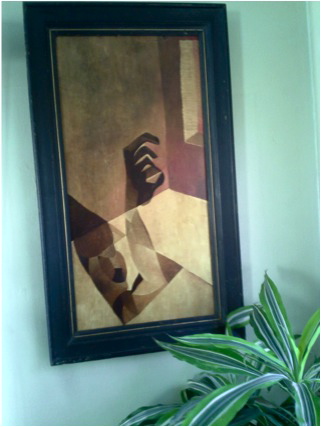 Late 1970's painting by Kenneth Moore
The Old "New World" Blues
Nothing in the world is new unto itself. Everything presently perceptible - the new, today - is begot by an indissoluble continuum that reflects yesterday, the past, the old, and things that sometimes cause the blues to rise. In those blues, wisdom can be found that makes the things to come, the future, tomorrow, brighter. The new, the present, today erases nothing and it can't stop the blues from rising, yet the new, the present, today, is life's greatest treasure because it contains the best opportunity to do better.
What Matters Most
"Until one is committed, there is hesitancy, the chance to draw back. Concerning all acts of initiative (and creation), there is one elementary truth, the ignorance of which kills countless ideas and splendid plans: that the moment one definitely commits oneself, then Providence moves too. All sorts of things occur to help one that would never otherwise have occurred. A whole stream of events issues from the decision, raising in one's favor all manner of unforeseen incidents and meetings and material assistance, which no man could have dreamed would have come his way. Whatever you can do, or dream you can do, begin it. Boldness has genius, power, and magic in it. Begin it now."
Many people have been inspired by the above quote. What does it matter that there is some controversy concerning the quote's attribution to Johann Wolfgang von Goethe? Certainly, the inspiration to move is what matters most.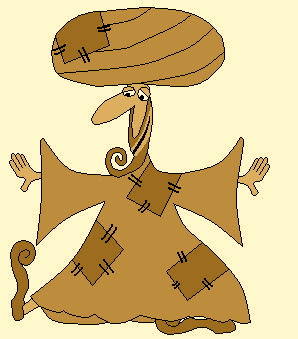 What Is To Be
A Mulla Nasrudin Teaching Story from The Pleasntries of the Incredible Mulla Naasrudin by Idries Shah
A farmer asked Nasrudin whether his olive would bear fruit in that year.
'They will bear," said the Mulla.
'How do you know?'
'I just know, that is all.'
Later the same man saw Nasrudin trotting his donkey along a seashore, looking for driftwood.
'There is no wood here, Mulla, I have looked,' he called out.
Hours later the same man saw Nasrudin wending his way home, tired out, still without fuel.
'You are a man of perception, who can tell whether an olive tree will bear or not. Why can't you tell whether there is wood on a seashore?'
'I know what must be," said Nasrudin, 'but I do not know what may be.'
My Favorite Things - Dale Fielder Group Force
Please turn up the sound, click the "Like" icon & share!

A Way of Being
Nina Simone explained that "Jazz is not just music, it's a way of life; it's a way of being, a way of thinking. I think the Negro in America is Jazz. Everything he does – the slang he uses, the way he walks, the way he talks, his jargon, the new inventive phrases we make up to describe things - all that to me is Jazz as much as the music we play."
Max Roach described Jazz as a "very democratic musical form;" one that "comes out of a communal experience." It is that and more. According to Albert Murray, Jazz is "the ancestral down-home voice at its highest level of refinement."
The Negro Speaks of Rivers
by: Langston Hughes (1902-1967)
I've known rivers:
I've known rivers ancient as the world and older than the flow of human blood in human veins.
My soul has grown deep like the rivers. 
 

I bathed in the Euphrates when dawns were young.
I built my hut near the Congo and it lulled me to sleep.
I looked upon the Nile and raised the pyramids above it.
I heard the singing of the Mississippi when Abe Lincoln went down to New Orleans, and I've seen its muddy bosom turn all golden in the sunset. 

I've known rivers:
Ancient, dusky rivers. 
 

My soul has grown deep like the rivers.
Dwight Trible - I've Known Rivers
Visit Dwight's website for more
Strange Fruit
On August 7, 1930, two African American men, Thomas Shipp and Abram Smith were lynched in Marion Indiana. Thousands of copies of a photograph of a large crowd surrounding their dead bodies hanging from a tree were later sold.
According to one internet article: "They (Shipp and Smith) had been arrested the night before, charged with robbing and murdering a white factory worker, Claude Deeter, and raping his white girlfriend, Mary Ball. A large crowd broke into the jail with sledgehammers, beat the two men, and hanged them…Police officers in the crowd cooperated in the lynching. A third person, 16-year-old James Cameron, narrowly escaped lynching thanks to an unidentified participant who announced that he had nothing to do with the rape or murder…James Cameron has stated in interviews that Shipp and Smith had, in fact, shot and killed Claude Deeter, a white man. He has said that he fled when he realized what was going on…Mary Ball later testified that she had not been raped, contrary to the accusations against the three men."
In 1937, Abel Meeropol, a New York schoolteacher and member of the Communist Party, was "haunted" after seeing a copy of the photograph and was inspired to write the poem, STRANGE FRUIT.
According to another Internet article, Billie Holiday first sang STRANGE FRUIT in 1939 at Cafe Society in Greenwich Village, New York. "She said that singing it made her fearful of retaliation but, because its imagery reminded her of her father, she continued to sing the piece making it a regular part of her live performances…Holiday would close with it; the waiters would stop all service in advance; the room would be in darkness except for a spotlight on Holiday's face; and there would be no encore. During the musical introduction, Holiday would stand with her eyes closed, as if she were evoking a prayer."
As the recording of STRANGE FRUIT rose on the charts, Time Magazine described it as "a prime piece of musical propaganda" for the NAACP.
According to Tuskegee Institute statistics, between 1882 and 1968 there were 4,743 lynching in America. 1,297 were white. 3,446 were black. Strange fruit indeed.
The Delta, The Hoodoo Man...and more!
Selections from two classic blues albums, Muddy Waters' Folk Singer and Junior Wells' Hoodoo Man Blues from a broadcast called Luscombe's Choice.
So what makes a bulldog hug a hound?
Black Surreality 3
If there is an American culture, its fundamental elements are as African as they are European. These elements may be thought of as threads connecting people to their ancestral roots; the essence of their creativity and spirituality. When asked who the most exotic American people are, someone replied, "Black People, of course." That may be surprising to some Americans. It may also provide a clue as to why African Americans, Black People and their culture are so often misunderstood. How people see things, feel things, and project things (their surreality) to the world can indeed be mysterious.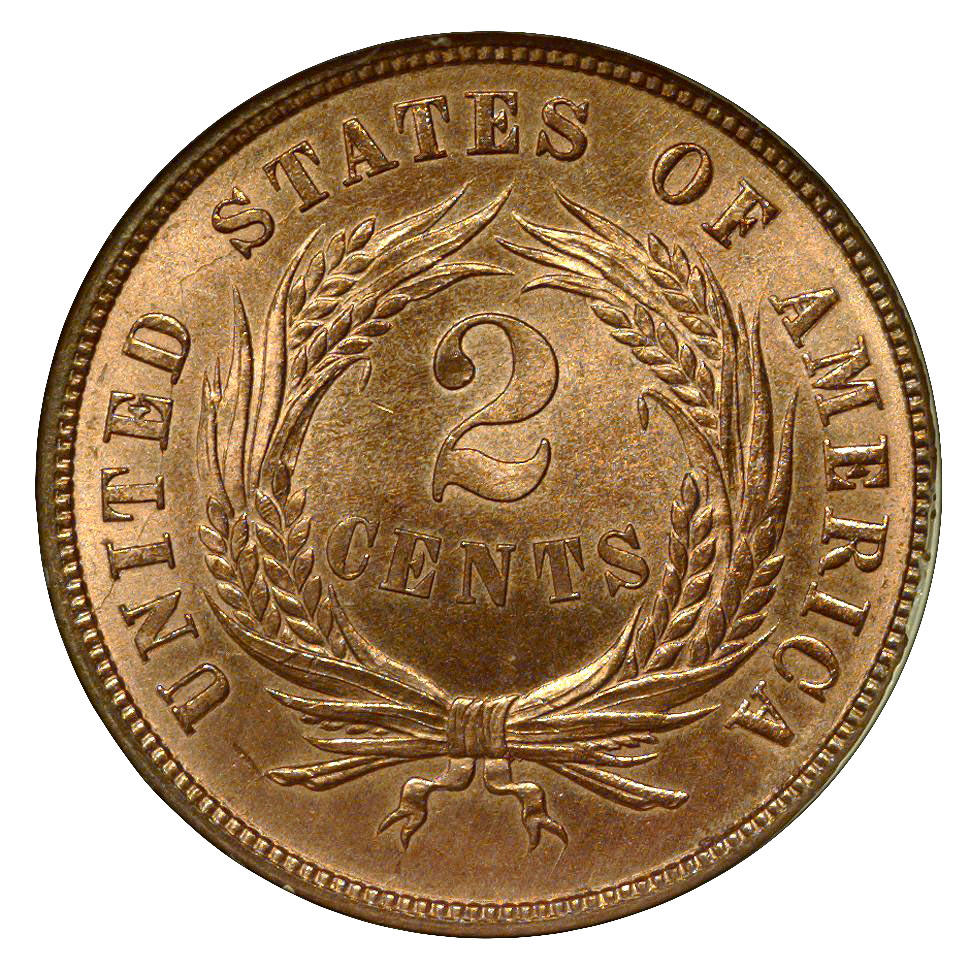 Ken's Two Cents
Trayvon and the Souls of White Folk/ Sandy Hook Blues & more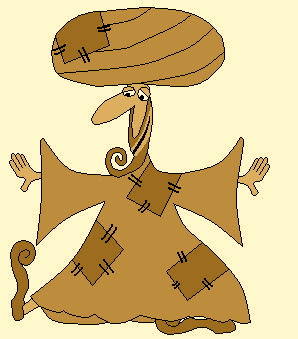 The Omen
A Mulla Nasrudin Teaching Story from The Exploits of the Incomparible Mulla Naasrudin by Idries Shah
The King was in a bad mood. As he left the palace to go hunting he saw Nasrudin.
"It is a bad omen to see a Mulla on the way to a hunt," he shouted to his guards. "Don't let him stare at me – whip him out of the way."
They did so.
As it happened, the chase was successful.
The King sent for Nasrudin.
"I am sorry, Mulla. I thought you were a bad omen. You were not, it transpires."
"You thought I was a bad omen!" said Nasrudin. "You look at me and get a full game bag. I look at you, and I get a whipping. Who is a bad omen for whom?"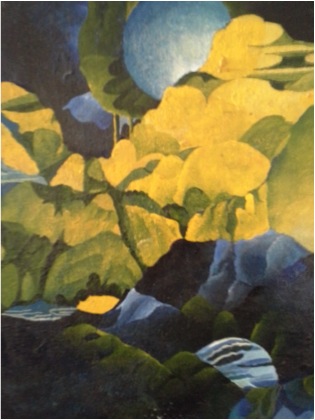 Early 1970's painting by Kenneth Moore
Rhythm and Harmony
E.A. Wallis Budge described the term "neter" as an "active power which produces and creates things in regular recurrence." In describing neter, another Egyptologist, Stephen Mehler, said: "The ancient Khemitians (Egyptians) taught that All was going and returning...movement seeking to return to the source, kinetic energy seeking to become all potential energy, at rest, in harmony, homeostasis, in balance, in equilibrium!"
In his book, LIGHT FROM ANCIENT AFRICA, Dr.Na'im Akbar's says, "everything is tied intimately and inextricably together." Indeed, the people of ancient Kemet used the term, "neter" to describe those mysterious aspects of consciousness concerned with the natural rhythm and harmony needed to establish and preserve a connection so vital.
In THE TAI CHI BOOK, Robert Chuckrow says that all people aspire to use creative intelligence to increase the harmony of themselves and the world.
We often think of harmony in musical terms such as it is described at Wikipedia. "In music, harmony is the use of simultaneous pitches (tones, notes), or chords, The study of harmony involves chords and their construction and chord progressions and the principles of connection that govern them, Harmony is often said to refer to the 'vertical' aspect of music, as distinguished from melodic line or the "horizontal" aspect.
In its spiritual sense, it is the "vertical" aspect of harmony that, when it is achieved, causes creative intelligence to rise. Likewise, it is the "horizontal" or rhythmic aspect that causes creative intelligence to flow. Together they can help us rise up and away from chaos, discord, and disagreements; conditions dominated by our lower intelligence.
Rhythm and harmonic consciousness can us raise our creative intelligence. "When we succeed in our purpose," Chuckrow says, "we are ecstatic. When we fail, we suffer."
Have you tried Howling Monk Coffee? Please do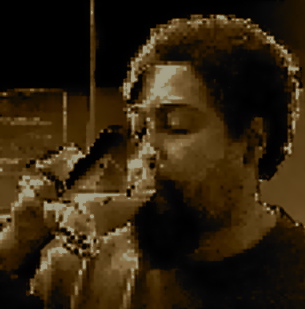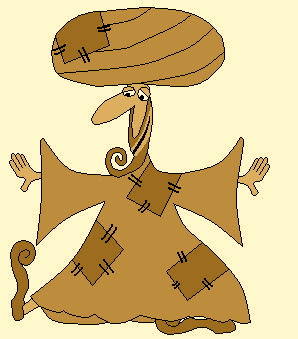 The Announcement
A Mulla Nasrudin Teaching Story from The Pleasantries of the Incredible Mulla Naasrudin by Idries Shah
Nasrudin stood up in the market-place and started to address the throng.
'O people! Do you want knowledge without difficulties, truth without falsehood, attainment without effort, progress without sacrifice?'
Very soon a large crowd gathered, everyone shouting: 'Yes, yes!'
'Excellent!' said the Mulla. 'I only wanted to know. You may rely upon me to tell you all about it if I ever discover any such thing.'
It's Summertime!
Summertime by Ella Fitzgerald, and Louis Armstrong
Surreality
The term "surrealist" was coined by Guillaume Apollinaire when it appeared in the preface to his play Les Mamelles de Tiresias (The Breasts of Tiresias), which was written in 1903 and first performed in 1917. Surrealism generally pertains to artwork, literature, and music, etc. characterized by their dreamlike and, sometimes, disorienting qualities. Surrealism is also the expression of a philosophical movement with the work as its artifact. An article on the history of surrealism describes it as a cultural movement that began in the 1920s to free the unconscious to express itself and help resolve contradictions between dreams and reality. Andre Breton, a leader of that movement, asserted that above all else, surrealism is revolutionary. The article goes on to say that Sigmund Freud's work with free association, dream analysis, and the unconscious was important to the Surrealists in developing methods that would liberate imagination.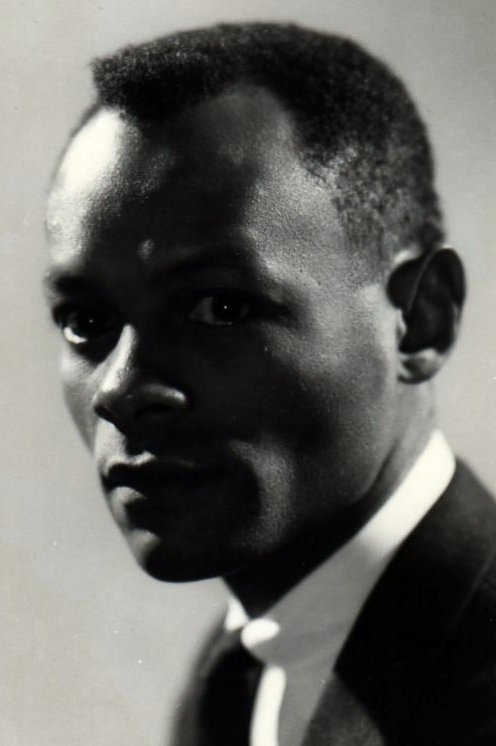 Hughie Lee-Smith
(September 20, 1915- February 23, 1999)
Hughie Lee-Smith lived through all but a decade and a half of the Twentieth Century. The African American Registry describes his paintings as expressing "a haunting sense of loneliness and alienation" of the American scene. "Mysteriously, they convey the feeling that something good is missing-and yet somehow about to happen...His vast skies, desolate scenes, and distanced people, his blowing ribbons and colorful balloons, mix realism and fantasy in surrealistic juxtapositions that reflect the contradiction and paradoxes of American life."
"I cannot begin to project the meaning of my work," the artist said, "for these paintings, at their best, are multi-faceted visual complexes whose many aspects are pregnant with as many disparate meanings as there are viewers…I think my paintings have to do with an invisible life; a reality on a different level."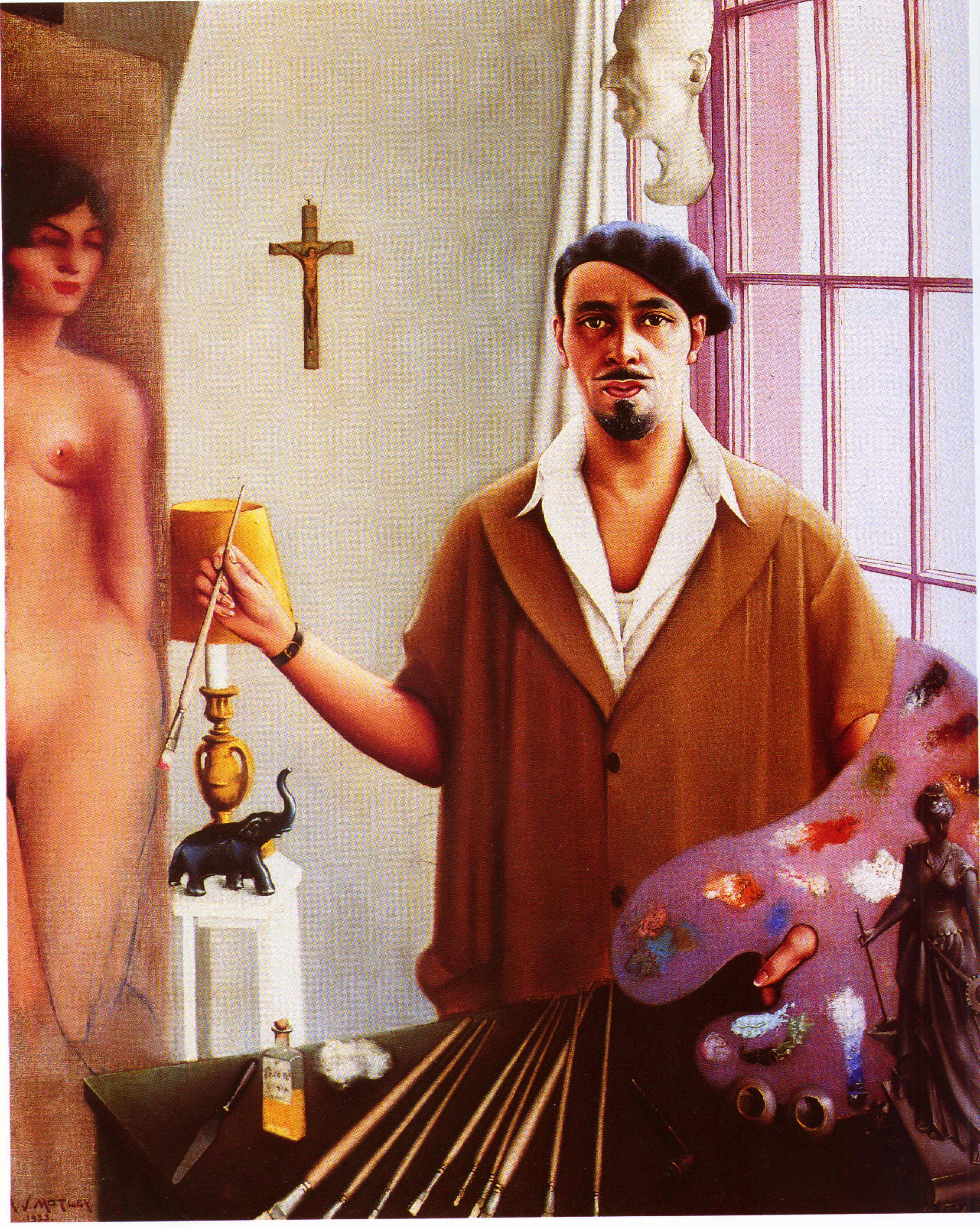 Otherwise Unexpressed
The paintings, drawings, music, literature, and other creative endeavors of many Black People usually express something of their collective American experience or their personal blues experience that otherwise would go unexpressed.
The artwork of Archibald Motley, Jr. tells of secrets and dreams and discordances; a surreality peculiar to America.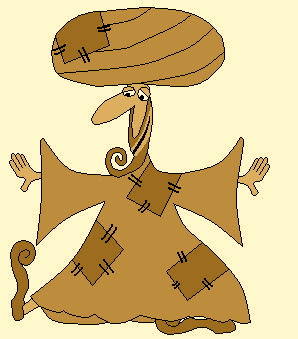 Salt is not Wool
A Mulla Nasrudin Teaching Story from The Exploits of the Incomparable Mulla Naasrudin by Idries Shah
One day the Mulla was taking a donkey-load of salt to market and drove the ass through a stream. The salt was dissolved. The Mulla was angry at the loss of his load. The ass was frisky with relief.
Next time he passed that way he had a load of wool. After the animal had passed through the stream, the wool was thoroughly soaked, and very heavy. The donkey staggered under the soggy load.
'Ha!' shouted the Mulla, 'you thought you would get off lightly every time you went through water, didn't you?'
Forgetting is not a matter of choice or decision. Forgetting is a matter of time. Only the passage of time can completely dissolve a memory. And since the passage of time may be one that never-ends, wanting and trying to forget something may be a futile activity.
Why Not Buy Howling Monk Coffee Today?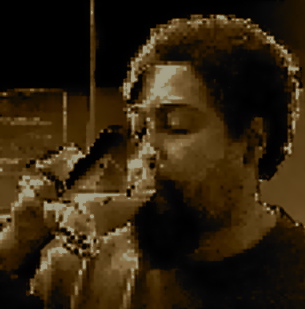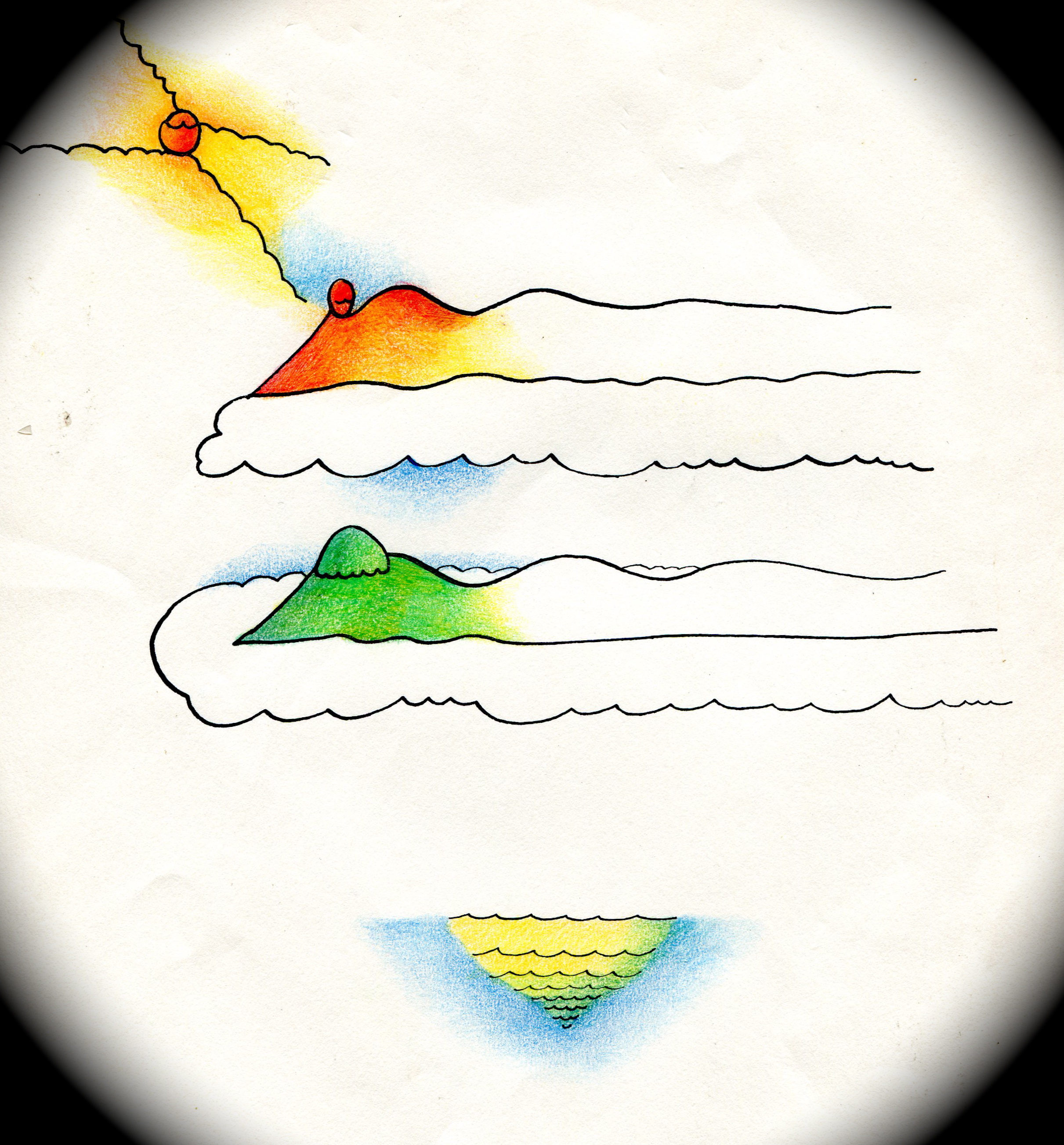 Drifting
"You can't make yourself love someone," she thought of him.
"You can't make someone stop loving you," he dreamt of her.
And so they drifted apart thinking and dreaming of love
and one another.
Moonlight Sonata, Ludwig van Beethoven, composer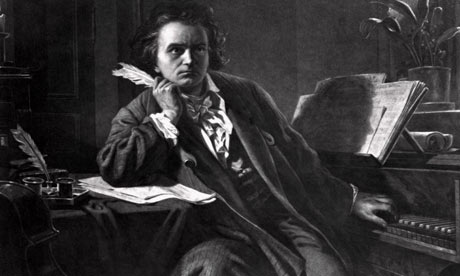 Natural Phenomenon
Ludwig van Beethoven, the 19th century German composer of MOONLIGHT SONATA, moved that "music is a higher revelation than all wisdom and philosophy...the electric soil in which the spirit lives, thinks and invents." Duke Ellington, the 20th century African American composer of MOOD INDIGO, through his observation that "music is everything," seconded Beethoven's motion.
"Nature is music," Ellington said. Music is "cicadas in the tropical night…the sea is music…the wind is music…the rain drumming on the roof and the storm raging in the sky are music. Music is the oldest entity. The scope of music is immense and infinite." The insights of Beethoven and Ellington remind music makers and listeners alike that music is not just the skill to organize sound in time in order to express ideas and emotions, but that music is something much greater. It is the release of powerful spiritual energy into the surroundings, a natural phenomenon.
Mood Indigo, Duke Ellington, composer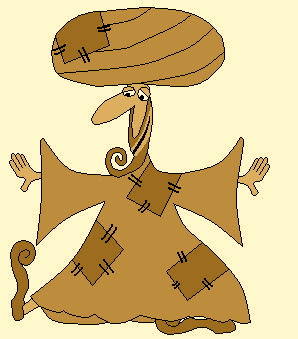 Burnt Foot
A Mulla Nasrudin Teaching Story from The Exploits of the Incomparable Mulla Naasrudin by Idries Shah
An illiterate came to Nasrudin, and asked him to write a letter for him.
'I can't,' said the Mulla, 'because I have burned my foot.'
'What has that got to do with writing a letter?'
'Since nobody can read my handwriting, I am bound to have to travel somewhere to interpret the letter. And my foot is sore; so there is no point in writing the letter, is there?'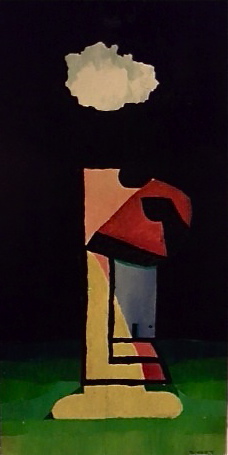 The Blackness
The Merriam Webster dictionary defines history as "a chronological record of significant events (as affecting a nation or institution) often including an explanation of their causes." Historian, John Henrik Clarke described history in more graphic terms as the clock people use to tell time, the compass they use "to find themselves on the map of human geography." History, then, is a very important story that must be told and heard and passed from one generation to the next.
Clarke observed that the idea of African people being unfamiliar with literature and art until their contact with the Western world is a misconception. "Before the breaking up of the social structure of the West African states of Ghana, Melle (Mali) and Songhay, and the internal strife and chaos that made the slave trade possible," he explains, "the forefathers of the Africans who eventually became slaves in the United States lived in a society where university life was fairly common and scholars were beheld with reverence." His research revealed that, "Africans were great storytellers long before their first appearance in Jamestown, Virginia, in 1619." Their clock and compass, however, was lost or destroyed somewhere between Africa and the New World and so the great African storytellers were soon silenced.
In1955, James Baldwin said: "It is only in his music, which Americans are able to admire because a protective sentimentality limits their understanding of it, that the Negro in America has been able to tell his story."
The Negro in America admires this music too and they have a "protective sentimentality" that limits their understanding of this music as well. Theirs also prevents them from completely embracing the essence of the story because, for them, slavery has become an endless void, the deepest blackness of "Black People:" a collective unconsciousness that finds expression only in the haunting blueness, sadness, and loneliness of very mysterious genres of expression.
An African proverb says, "A village without music, is a dead village." Many ancient African music and dance traditions have been passed from generation to generation and used to inspire the people. Indeed, musicians among the Senufo served their people as healers, and many Manding musicians were famous storytellers and historians, and Watusi and Dagomba drummers were often leaders of their people. Before contact with the Western world, large areas of Africa were inter-woven in a cultural tapestry that did more than connect the people to one another, it connected the material world to the spiritual world.
Most of the African people enslaved in the New World were prohibited from dancing and making music and from telling their stories, and an ancient cultural tapestry frayed and unraveling. As it did, the enslaved Africans were all but dead with little more to sustain them than hieroglyphics of a collective unconscious, the void, the blackness of their existence.
The story of "Black People" may therefore never be embraced and may barely ever be understood at best. Ordinary words don't do the void; the Blackness justice. Un-decipherable signs, sounds and symbols, the "self-creating, intertwining series of shadows…the shadow which lies athwart our national life," that Baldwin described must suffice. Blackness is American as George Washington, but it is also that deeply mysterious thing that oppresses us all in "reverberating silence." A genre of spiritual expression, Blackness is an echo of the past beyond full comprehension.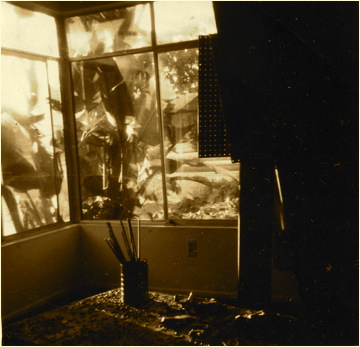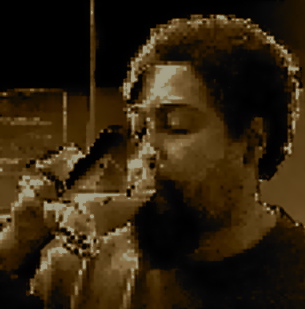 Order HOWLING MONK COFFEE online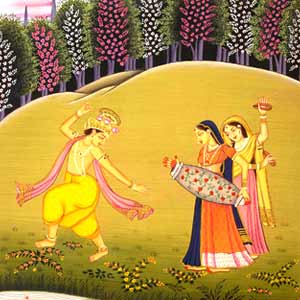 And The Beat Goes On
Religion
Religion is defined as "the service and worship of God or the supernatural" and as "commitment or devotion to religious faith or observance." Religion is also defined as an organized collection or institutionalized system of spiritual attitudes, beliefs, practices and world views.
The process of organizing or institutionalizing anything, but particularly spiritual beliefs, necessarily requires adherents to the religion that emerges from it to give up some portion of their natural spiritual freedom. And there's the rub.
Rather than having spiritual consciousness expanded by religion, religion compresses it. In exchange for the spiritual freedom, the tenets and doctrines of a religion often gives its adherents another freedom: the freedom to discern and magnify differences between their religion and the religions of others. Others, the people who don't believe as they do, are often denigrated. They have been condemned for their religion and its underlying spiritual traditions. Religious differences and disagreements have led to hatred and to its extreme expression, senseless endless war.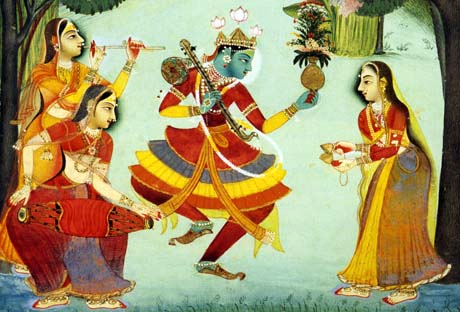 Raga
According to Wikipedia, Indian classical music is always set in a Raga; a series of five or more musical notes that render musical phrases and convey moods that are "more important than the notes themselves because in Indian musical tradition, Ragas are more associated with "different times of the day, or with seasons." Ragas are known to create trance-like states and to express moods of spiritual ecstasy. These qualities may be examined in Bhairav, Malkauns, Hindol, Dipak, Megh, Shree and others of the thousands of Ragas.
Some Ragas are vocal with no instrumental accompaniment while others use percussion instruments to produce intricate cyclic rhythmic patterns known as Tala. The Tala rhythm begins, develops and returns to what is called the Sam or the first beat of the cycle, which may be considered a musical expression of Samsara: the cycle of birth, life, death, and rebirth.
For the sound of Raga and more about Sanatana Dharma, please go to Page 3
I Will Wait For You - The Bobby West Trio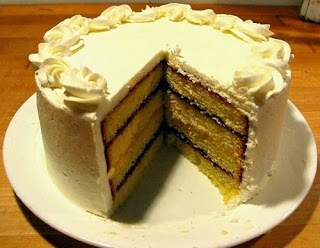 A Piece of Cake
Think of a delicious cake.
Now you have it. But can you have your cake and eat it too?
Think of life.
Now you have it. But you must live it.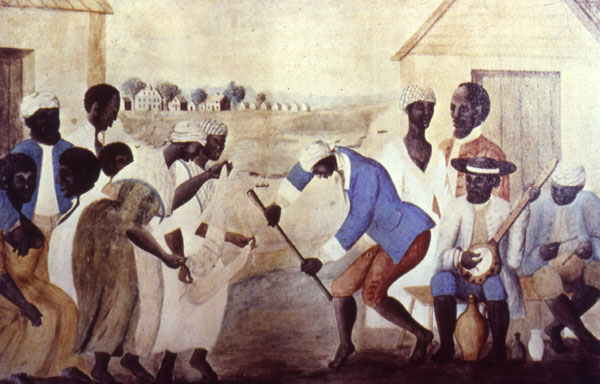 Another Kind of Living
Africa was the motherland of the many generations of people enslaved in America. Their survival can be rationalized in many ways, but beyond rationalization their survival was due mainly to their ability to enjoy the freedom of dancing with spirit: a capacity to comprehend time moving in the mysterious space that exists between the reality of a miserable predicament and its ultimate transcendence. The space is like a dream, but it is more affirmative than aspiration and ideals. And although the dance comes to mind during sleep as well as in wakefulness and, although the whole thing may, like a dream, have unrealistic self-deluding qualities, it was essential to the survival of Africans enslaved in America.
The ability of enslaved people to move in and out of a sustainable mindset may indeed have been due to the "rich tropical imagination" of Africans and to their "keen, delicate appreciation of Nature" as described by W.E.B. DuBois in THE SOULS OF BLACK FOLK. So, in a very real sense, when "all the hateful powers of the Underworld had rose up against them" some of them found spiritual retreat within.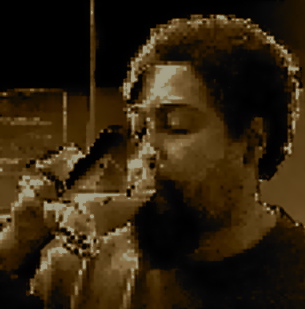 Please click here to order online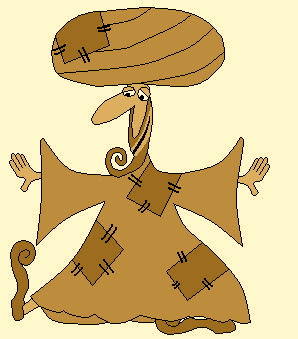 The Value of Truth
A Mulla Nasrudin Teaching Story often as collected and translated by Idries Shah:
"If you want truth you will have to pay for it," Nasrudin told a group of Seekers.
"But why should you have to pay for something like truth?" asked one in the group.
"Have you noticed that it is the scarcity of a thing which determines its value?" Nasrudin replied.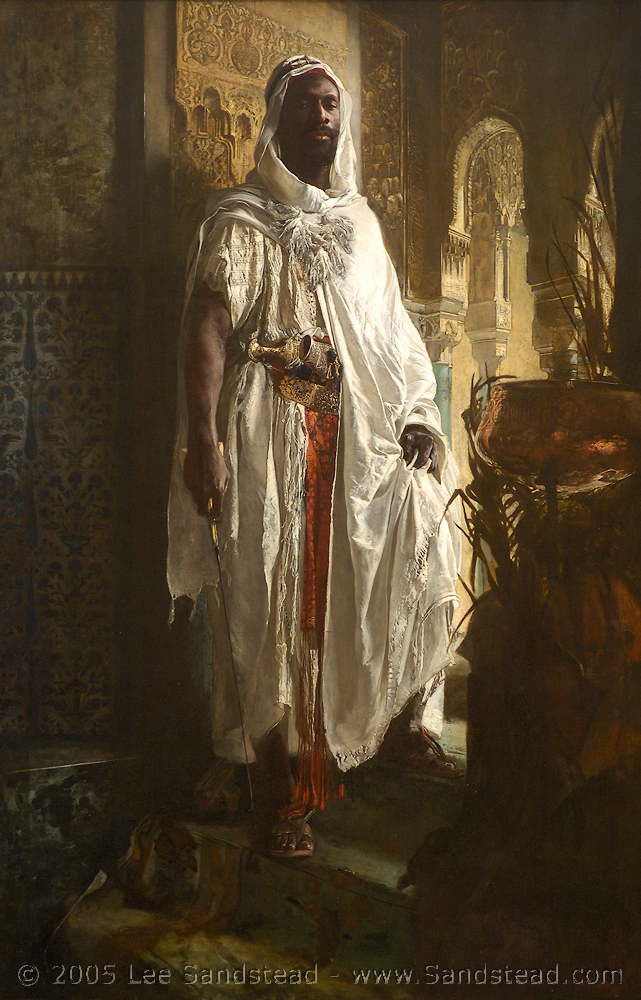 Moorish Phantasy

To say that Moors are the Arab Muslims who brought Islam into Africa after the death of the prophet Muhammad in the year 632 or that Moors are the people of mixed Berber and Arab descent who invaded Spain (Al-Andalus) early in the 8th century and ruled until late in the 15th century is to dilute African history.
Some historians, however, teach that Moors are descendants of the indigenous people of North Africa; the people who first inhabited the lands west of the Nile Valley to the Atlantic Ocean and south to the Niger River.

The idea of Moors has inspired many magnificent works of art. The painting headlining this section is THE MOORISH CHIEF, a 59 1/8 inch by 38 ½ inch painting by Eduard Charlemont. The 1878 work is one of the most popular paintings in the Philadelphia Museum of Art. The museum's gift shop sells more reproductions of THE MOORISH CHIEF than of any other artwork in the museum.
Read more about THE MOORISH CHIEF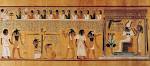 Equipoise
The physical state of balance or equilibrium represented by weight evenly distributed on each side of a vertical axis is easier to visualize and contemplate than its spiritual state.
In its spiritual state, balance and equilibrium or equipoise can be visualized as contrast, opposition, and contemplated as the interaction of elements in the various states of nature and, most vitally, the spiritual state of equipoise can be realized by people who cultivate its essence by using it in everyday life as a means of making choices and decisions.
It is possible to realize a spiritual sense of equipoise by merely acknowledging points of difference and by observing, studying and contemplating the fine lines that exist between all things in nature and realizing that there are essential similarities in all natural things.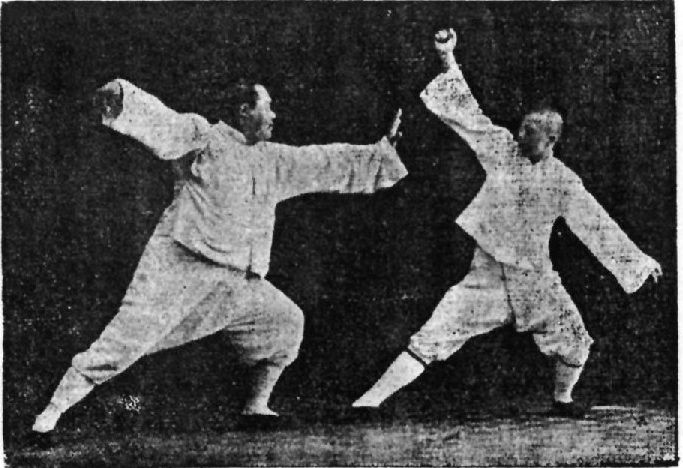 Tai Chi students must study the spiritual concepts of balance and apply them to their practice. In "The Essence of Tai Chi," Waysin Liao says: "One reaches the ultimate level, or develops in that direction, by means of the ladder of balanced powers and their natural motions." Tai Chi students study the idea that there is yielding or negative power and that there is action or positive power. According to Liao, it is the spiraling movement of an endless interplay between constructive and destructive forces that causes the essence of life to materialize.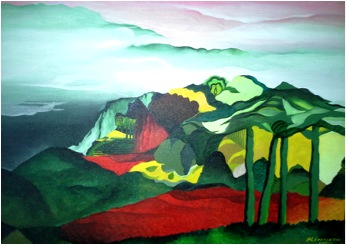 Rebirth
The human spirit moves because it is revolutionary in nature. Its path is therefore cyclic and can submit even as it resists and it never really dies. It never really dies because a point is always reached in its movement where even a slumbering human consciousness is re-awakened the mysterious essences of life re-vitalize the cycle. Something of this essence is revealed in, the "delicate balance between body and soul" described by Malidoma Some' in the book, THE HEALING WISDOM OF AFRICA reveals and clarifies itself.
Please turn up the sound, click the "Like" icon for this Howling Monk Video!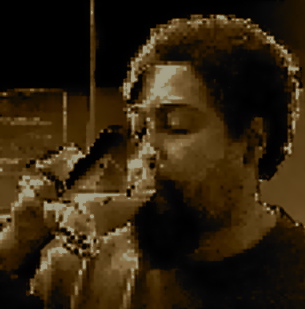 Click here to order HOWLING MONK COFFEE
Wandering In a Jazz State of Mind
Wandering In a Jazz State of Mind
Wandering In a Jazz State of Mind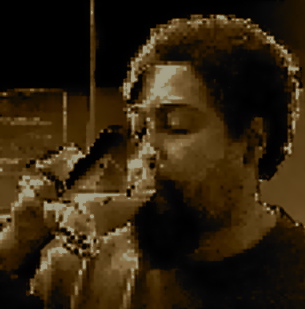 Love, Peace & Happiness!