Meanderings In
A JAZZ STATE OF MIND
A Work-In-Process by Kenneth Moore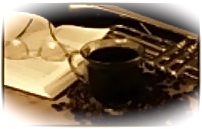 The Next Jazz State of Mind Concert: Sunday November, 23 2014
Dwight Trible & Friends
Seating is extremely Limited
On-Line Advance (Discount) Tickets Available Now!
or Call Ken at (310) 671-8551
or email howlingmonk@earthlink.net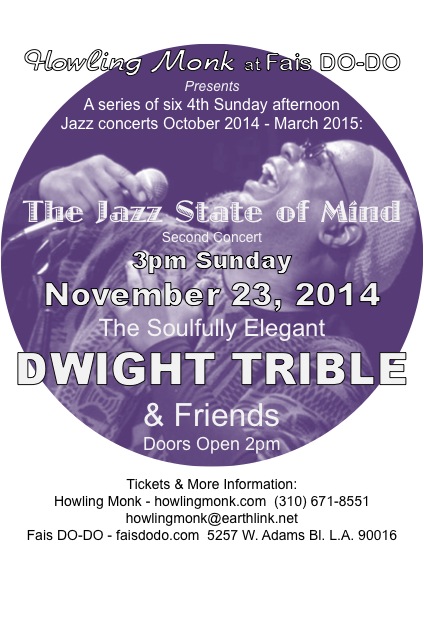 On-Line Advance (Discount) Tickets Available Now!
or Call Ken at (310) 671-8551
or email howlingmonk@earthlink.net
---
Reflections
A few minutes before last Sunday's Bennie Maupin and Friends concert, a small, but noteworthy incident occurred outside the venue.
A food truck pulled up and stopped at the front door with the motor running. One of the musicians got my attention. "The fumes from the truck outside are coming in," he said. I told him that I understood and would take care of it. I was on my way to do that when venue's proprietor stopped me. "Let me take care of that," he said.
A few moments later, just after the food truck had pulled off I learned that the folks on the truck had played the "White Card" on the proprietor. The food truck folks told him that he was only asking them to move because he was "White" and they were not.
Damn near every so-called color of people were represented inside. And as I looked at them intermingling and chit chatting and getting ready for the music, something Sidney Bechet said a long time ago about Jazz came to mind.
Early last century he said:
"After emancipation, all those people who had been slaves, they needed the music more than ever now. It was like they were trying to find out in this music what they were supposed to do with this freedom: playing the music and listening to it - waiting for it to express what they need to learn once they had learned it wasn't just "White People" the music had to reach to, nor even to their own people, but straight out to life, and to what a man does with his life when it is finally his."
In the concert's prelude, I wasn't sure how Bechet's words applied. But today, the words remind me that this Jazz State of Mind thing ain't a bad thing to keep going.
Jazz Is A State Of Mind
Max Roach described Jazz as "a very democratic musical form." It "comes," he said,"out of a communal experience." These forms express, what Albert Murray called, "the ancestral down-home voice at its highest level of refinement." Nina Simone clearly heard those voices and declared, "Jazz is not just music. It's a way of life; it's a way of being, a way of thinking."

The communal experience, the musical forms, the distant voices, do indeed influence ways of life and ways of being and thinking. And all together they constitute a unique collective mentality; an entity that fulfills the individual expression it inspires.
Jazz is a state of mind.
Black Surreality
The Jazz state of mind expresses a surreality that is rooted in the strange and complicated American ideas of "Blackness" and "Whiteness." No color in-between escapes.
On Jazz
Xujing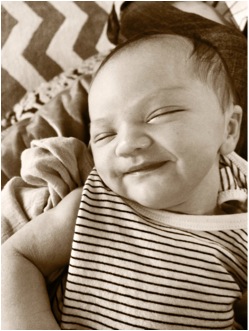 In the process of seeking emptiness in the solid or finding stillness or non-action in action the Tai Chi student follows natural law. Students can reach the art's highest spiritual level; the art's final stage, by studying and understanding xujing.
Jou, Tsung Hwa described xujing in his book, THE DAO OF TAIJIQUAN, as an enduring state of tranquility achieved through the intrinsic effects of movement. He explains that when external changes occur and thought is given up during the occurrence, an internal calm and sense of emptiness, a sense of peacefulness that is unaffected by change can emerge.
"Give up all thoughts and become tranquil," Hwa says. "Return to the primal and change the complex to the simple. Pay attention only to yin and yang, changes within and without, changes from action to non-action and non-action to action. As a result, your spirit will blossom and become peaceful."
The exercise of giving up of thought as change occurs is a retreat into relaxation and though the exercise is natural, it often must be re-learned. In his book, T'AI CHI, Cheng Man-chi-ing says:
"Observe a child. Note how he (or she) breathes – not high n the chest but low in the abdomen. See too, how he (she) meets an accident – relaxed and with no apprehension in his (or her) mind. You may charge this off to ignorance, but, this not withstanding, the child more often than not emerges from accidents unscathed. So perhaps the experience/intelligence clogging the adult's mind and causing his body to stiffen is really not such an asset after all. Let the child grasp your finger and try to retract it. Difficult, isn't it? The grasp is firm but not frenzied; there is true energy involved…T'ai Chi believes that progress can be made only if one becomes like a child."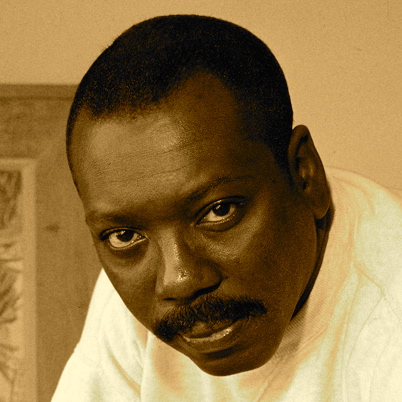 Jacob Lawrence - Simply Surreal
Jacob Lawrence said: "When the subject is strong, simplicity is the only way to treat it." Indeed. What is essentially surreal need not be complicated, See Jacob Lawrence artwork. Watch the videos JOHN BROWN.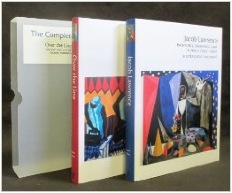 THE COMPLETE JACOB LAWRENCE OVER THE LINE: The Art and Life of Jacob Lawrence and Jacob Lawrence Paintings, Drawings, and Murals (1935-1999) Was $175.oo Now on Sale $65.00 Hardcover 2 vol. set. A Great Christams Gift for Yourself.
Available at Eso Won Books:4327 Degnan Blvd. Los Aneles, Ca 90008 Call: 323 290-1048 to order or for more information
This two-volume set, including Over the Line: The Art and Life of Jacob Lawrence and Jacob Lawrence: Paintings, Drawings, and Murals (1935-1999), A Catalogue Raisonne, is the definitive publication on the work of artist Jacob Lawrence. The result of six years of research by the Jacob Lawrence Catalogue Raisonne Project, led by Peter T. Nesbett and Michelle DuBois, the books identify, authenticate, and document over 900 paintings, drawings, and murals created by Jacob Lawrence between 1935 and 1999-over half of them discovered by the project. Over the Line includes essays by eight distinguished art historians considering the ways in which Lawrence's art speaks so powerfully to different audiences and examining for the first time the breadth and depth of his output.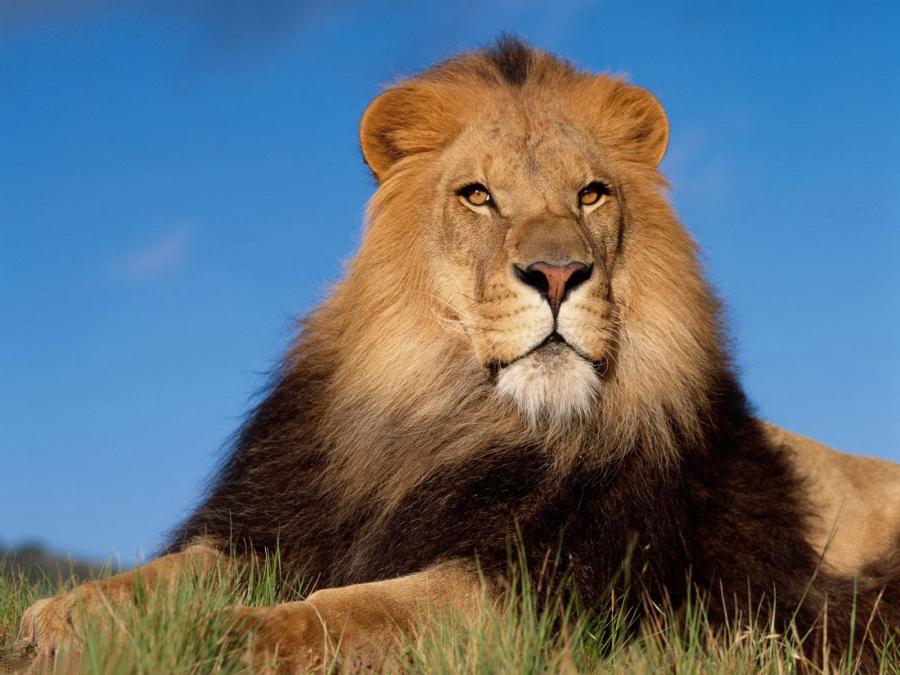 The Limbless Fox
There is the tale of a man who saw a limbless fox and wondered how it managed to be so well fed. Deciding to watch it, he found that it had positioned itself where a lion brought its kill. After eating, the lion would go away, and the fox would eat its leavings. So the man decided to allow fate to serve him in the same way.
Sitting down in a street and waiting, all that happened was that he became more and more weak and hungry, for nobody and nothing took an interest in him.
Eventually a voice spoke and said: "Why should you behave like a lamed fox? Why should you not be a lion, so that others might benefit from your leavings?"
(Story from LEARNING HOW TO LEARN by Idries Shah)
Down Here Below - Abbey Lincoln Sings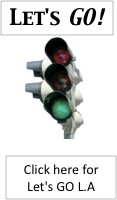 Please click here for Let'sGO!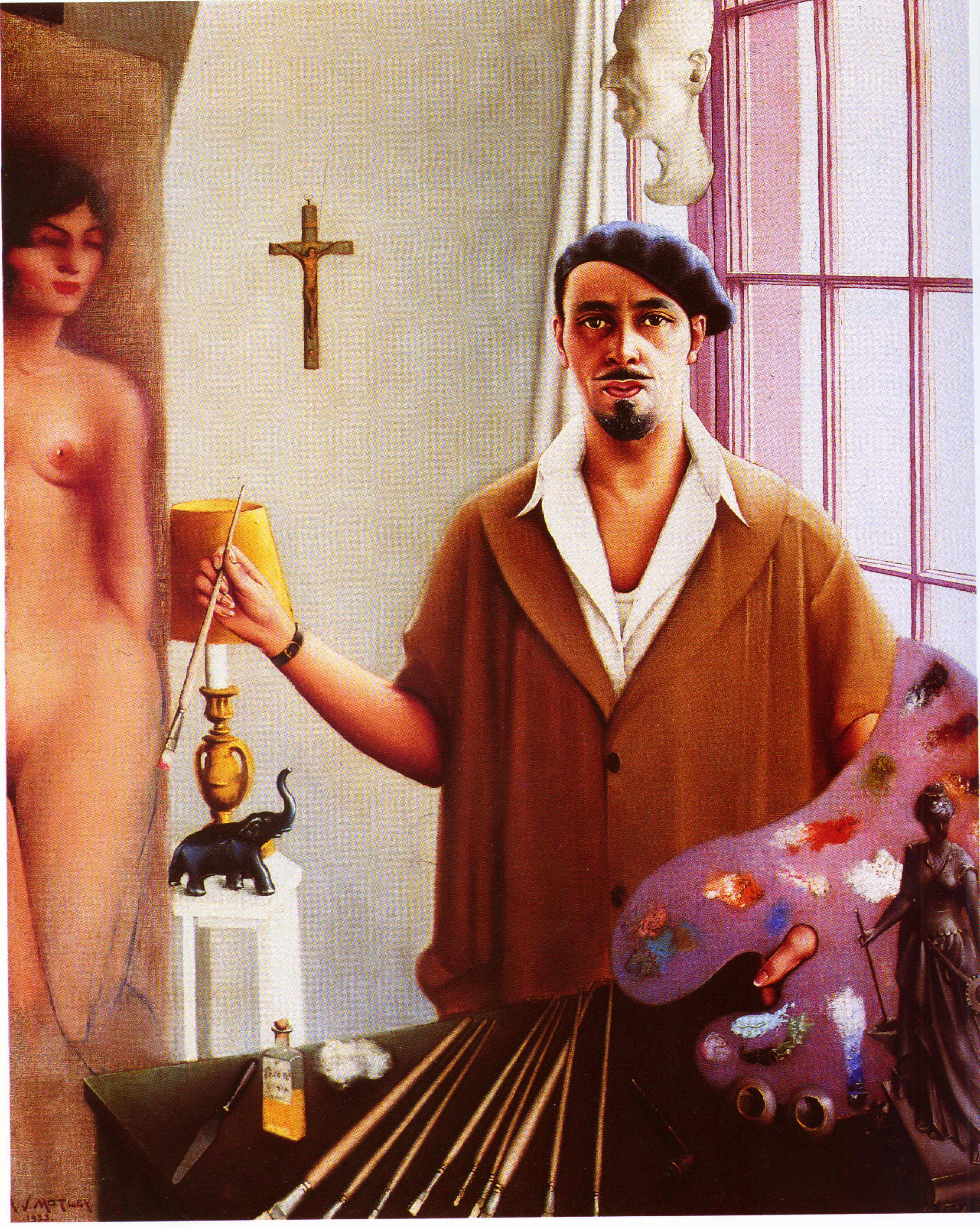 Black Surreality
Or The Otherwise Unexpressed
Something of the African American collective experience is often unexpressed. Something of their individual blues experience is often unexpressed as well. These otherwise unexpressed things do exist however. They exist in the Jazz state of mind. They take form in paintings, drawings, music, literature, and other creative endeavors. They are Black Surreality.
The artwork of Archibald Motley, Jr. tells of secrets and dreams and discordances; a surreality peculiar to America.
Confusion or Not
We are the essence of a dual consciousness. One consciousness is an awareness of that which is outside ourselves, what is physical, the world around us and the outer spaces. The other is an awareness of that which is within us, what is spiritual, the soul, the mind and other such things. The condition of our dual consciousness is the state of our essential presence. It is that part of the mysterious entity of life that justifies life, establishes a balance that each individual must maintain. When our dual consciousness is balanced, we feel at ease. We have a sense of certainty and confidence. When it is not balanced, we feel uneasy, uncertain and confused.
Bobby West
Genius by Bobby West
Years ago my brother asked me to go to a house party. It was a very nice home with some beautiful-looking people. My brother and his wife started yelling, "Bob, they have a piano!" The next thing you know I'm doing a Motown revue/open mic kinda thing because the place was full of singers and wanna-bees..Suga Pie, My Girl, Tracks of my Tears, Get Ready, etc. Then this sista calls out "Ain't No Mountain High Enough," "You're All I Need to Get By," "Heaven Must of Sent Your"
The three-to-four chord iconic hits of Motown were as easy as me remembering my childhood, but THESE were compositions! They possessed hints of a Bernstein musical, Sondheim-like harmonic progressions, moody, dramatic passages and abrupt modulations.
So, in the midst of the party sing-along there was cause for pause! These amazing standouts of the Motown canon were written by two black teenagers who were madly in love with each other: Nick Ashford &Valerie Simpson. They were 18, 19 years-old! Their songs were the chosen vehicle of two great artists who, at least, seemed like they were madly in love with each other. The songs were Genius. (That's all I'm saying'.)
Jazz and the Mind
The mind can be defined, not as physical activity, but rather as the mental activity that enables people (and other forms of life, perhaps) to think, calculate, remember, imagine, etc. in states of consciousness and unconsciousness; to be aware of our earthly experience in a spiritual sense.
An article posted on the internet says: "A lengthy tradition of inquiries in philosophy, religion, psychology and cognitive science has sought to develop an understanding of what a mind is and what its distinguishing properties are." The inquiries are ongoing. In his book, T'AI CHI CLASSICS, Waysun Liao says the mind is the only part of the human being that does not belong totally to the earth.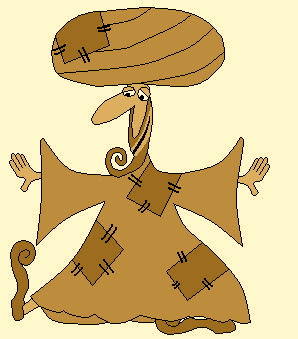 All I Needed Was Time
A Mulla Nasrudin Teaching Story from The Exploits of the Incomparable Mulla Naasrudin by Idries Shah
The Mulla bought a donkey. Someone told him that he would have to give it a certain amount of food every day. This he considered to be too much. He would experiment, he decided, to get it used to less food. Each day, therefore, he reduced its rations.
Eventually, when the donkey was reduced to almost no food at all, it fell over and died.
"Pity," said the Mulla. "If I had had a little more time before it died I could have got it accustomed to living on nothing at all."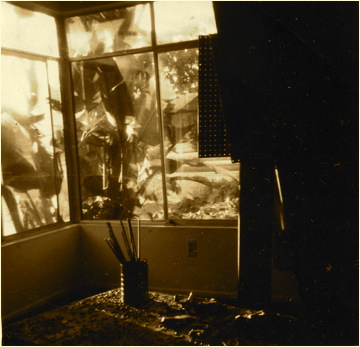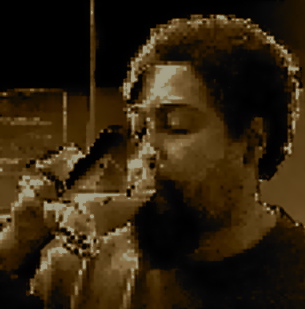 Order HOWLING MONK COFFEE online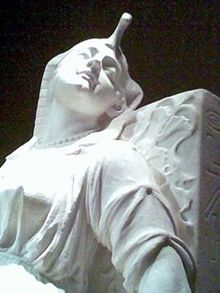 Legitimate Art?
In 332 B.C. Macedonian warrior king Alexander the Great brought ancient Egypt to her knees. Macedonian rule of Egypt ended in 30 B.C. when Cleopatra committed suicide in the wake of intense intrigue, questionable alliances, and romantic liaisons with Julius Caesar and Mark Antony of Rome and others. Legends of her exotic beauty and strength have inspired artists for centuries.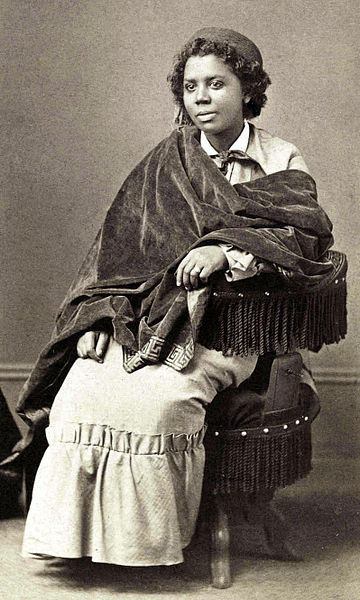 Edmonia Lewis
Cleopatra's transition from life to death is captured in a two-ton marble sculpture executed in 1876 by Edmonia Lewis. By most accounts, "The Death of Cleopatra," is her masterpiece. An article at encyclopedia.com states that "while many sculptures of the Egyptian queen showed her as a power-hungry seductress, Lewis showed the moment of her death, a tragic and vulnerable figure slumped in a chair after being bitten by the poisonous snake she is said to have used to cause her own death."
"The Death of Cleopatra" was shipped to Philadelphia for its 1876 Centennial from Italy where it was sculpted. So there was Cleopatra on Egypt's ancient throne, no longer full of life, having contemplated death and having breathed her final breath. Her head, no longer held high, but back and to the side. Her right hand clutched a poisonous asp. Her left hand hung lifelessly; the whole thing what one source described as a "realistic portrayal" that "ran contrary to the sentimentality about death that was prevalent at the time." Still, a journalist noted that the work "excites more admiration and gathers larger crowds around it than any other work of art in the vast collection of Memorial Hall."
Some art critics disagreed. One wrote: "This was not a beautiful work. It was a very original and very striking one. The effects of death are represented with such skill as to be absolutely repellant — and it is a question whether a statue of the ghastly characteristics of this one does not overstep the bounds of legitimate art."
Failing to sell in Philadelphia, "The Death of Cleopatra" was moved to the Chicago Interstate Exposition where it failed to sell as well. Lewis returned to Europe returning to America from time to time to sell other work. She became a permanent expatriate in 1880. Her masterpiece was placed in storage. Storage was followed by a time as decor in a Chicago saloon and as a grave marker for a racehorse named Cleopatra. "The Death of Cleopatra" then disappeared until it was rediscovered in the late 1970s.
By the turn of the century, she was, like her masterpiece, "virtually forgotten." Where and and when she died is a mystery. Interest in the life and work of this daughter of a Native American woman and African father was not rekindled until the late 1960s.
Beyond "The Death of Cleopatra, the story of Wildfire (as she was called by her people) is one that is remarkable unto itself and well worth knowing.
For more of the story, please click here (And there's much more elsewhere; enough material for a major feature film!)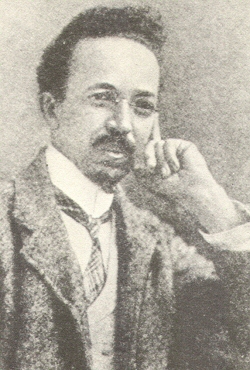 Henry Ossawa Tanner
Jazz is more than music. It's a way of doing things; an individual approach to one's own perspective that encourages its expression. Henry O. Tanner, an African American artist born in 1859, had to go to France to find an accommodating environment for his expression. The son of an A.M.E. minister, the young Tanner was expected to follow in his father's footsteps. He did, but in a different way.
"I will preach with my brush," he said, and did.
Henry O. Tanner may be regarded as one of the first modern Black Surrealist artists.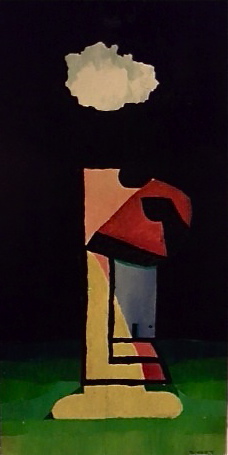 Watch The Blues & The Blackness on page 3
The Free Black Mind
Why the free "Black" mind? People of African descent, particularly those in America - people often called "Black People" are the last large group of people to be enslaved. They were enslaved not by chains alone, but also by ideas designed to linger in the mind until they reconciled them in order to free themselves.
(to be continued)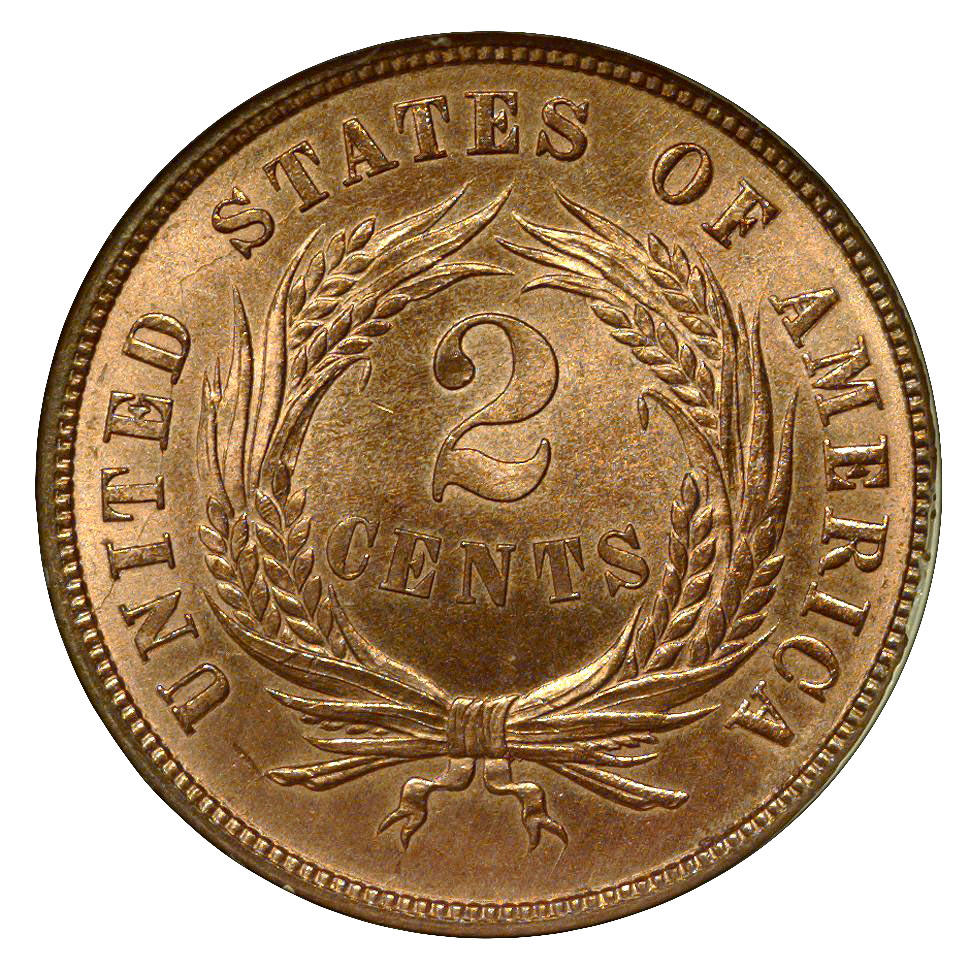 Ken's Two Cent - Optimal Delusion
Reality is things, facts and events, etc. that stand upon themselves; things that exist independently of other ideas that may relate to them. The idea of Blackness, and Whiteness too, is more a sureality than it is a reality because the idea can't stand upon itself. The idea depends on other ideas; some of them good, some bad, some constructive and positive and others negative and destructive. Yet we deal with it as best we can and at times beautifully.
Harold Newton's Sense of Serenity
Harold Newton was born in Gifford, Florida in 1934. He was a founder of the Florida Highwaymen, the loose-knit, mostly self-taught group of African American artists who, in the 1950s, began selling their paintings door to door and along the highways. He did this to support his family's needs. He passed away in 1994 leaving an estimated 40,000 paintings as his legacy.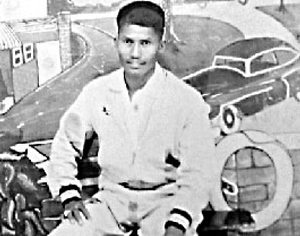 An internet article says: "Newton is generally regarded as the most talented of the Highwaymen and in recent years his work has been coveted by serious art collectors and Highwaymen enthusiasts both regionally and nationally. His oil paintings, once sold door-to-door for very modest sums, now can fetch in the tens of thousands, depending on the scene, composition, and quality…Arguably, much of the appeal of Newton's work stems from the unlikely success of a black artist in a time of racial segregation and disenfranchisement. Newton was undeterred, and, pursuing his love for his art, secured a considerable following among the more privileged and affluent members of the Florida communities through which he traveled. Newton was an outsider to the more pervasive depictions of American life in the 1950s and 1960s, but it is this fact that inspires a more enlightened America to look back on his work with admiration and respect. Somewhat ironically, Newton's life and works represents– from the vantage point of the opening decade of the 21st Century – the very best of a nation that honors the fortitude and independence of its citizens."
Indeed, Harold Newton cultivated a high sense of serenity.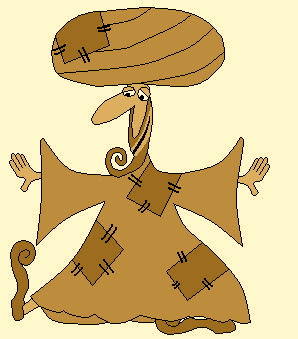 The Sample
A Mulla Nasrudin Teaching Story from The Exploits of the Incomparable Mulla Naasrudin by Idries Shah
Sitting one day in the teahouse. Nasrudin was impressed by the rhetoric of a traveling scholar. Questioned by one of the company on some point, the sage drew a book from his pocket and banged it on the table: 'This is my evidence! And I wrote it myself.'
A man who could not only read but write was a rarity. And a man who had written a book! The villagers treated the pedant with profound respect.
Some days later, Mulla Nasrudin appeared at the teahouse and asked whether anyone wanted to buy a house.
'Tell us something about it, Mulla' the people asked him, 'for we did not even know you had a house of your own.'
'Actions speak louder than words!' shouted Nasrudin.
From his pocket he took a brick, and hurled it on the table in front of him.
'This is my evidence. Examine it for quality. And I built the house myself.'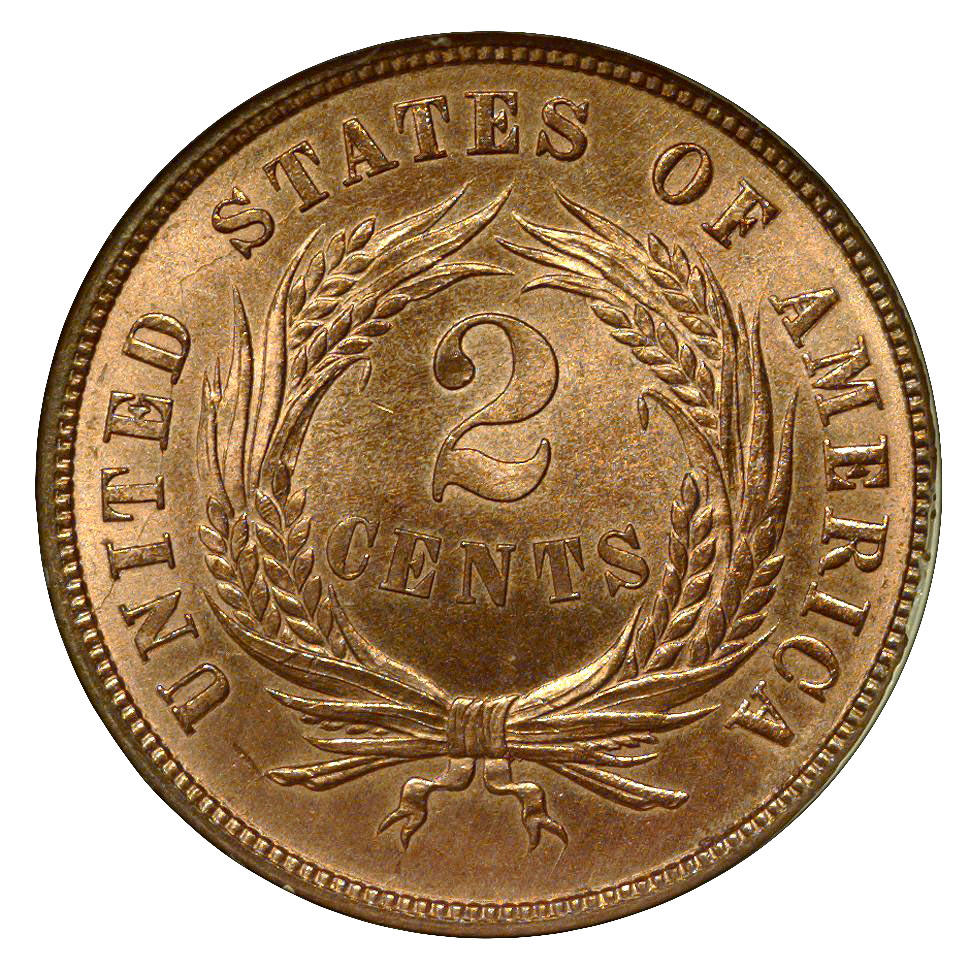 Ken's Two Cents
Trayvon and the Souls of White Folk/ Sandy Hook Blues & more
Have you tried Howling Monk Coffee? Please do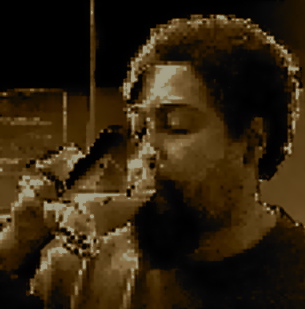 To Be Exotic is Surreal?
If there is an American culture, its fundamental elements are as African as they are European. These elements may be thought of as threads connecting people to their ancestral roots; the essence of their creativity and spirituality. When asked who the most exotic American people are, someone replied, "Black People, of course."
What is exotic in appearance is often mysterious and what is mysterious is often misunderstood. What is exotic in appearance is often surreal.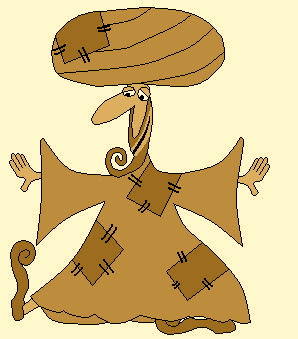 What Is To Be
A Mulla Nasrudin Teaching Story from The Pleasntries of the Incredible Mulla Naasrudin by Idries Shah
A farmer asked Nasrudin whether his olive would bear fruit in that year.
'They will bear," said the Mulla.
'How do you know?'
'I just know, that is all.'
Later the same man saw Nasrudin trotting his donkey along a seashore, looking for driftwood.
'There is no wood here, Mulla, I have looked,' he called out.
Hours later the same man saw Nasrudin wending his way home, tired out, still without fuel.
'You are a man of perception, who can tell whether an olive tree will bear or not. Why can't you tell whether there is wood on a seashore?'
'I know what must be," said Nasrudin, 'but I do not know what may be.'
Black Surreality
The term "surrealist" was coined by Guillaume Apollinaire when it appeared in the preface to his play Les Mamelles de Tiresias (The Breasts of Tiresias), which was written in 1903 and first performed in 1917. Surrealism generally pertains to artwork, literature, and music, etc. characterized by their dreamlike and, sometimes, disorienting qualities. Surrealism is also the expression of a philosophical movement with the work as its artifact. An article on the history of surrealism describes it as a cultural movement that began in the 1920s to free the unconscious to express itself and help resolve contradictions between dreams and reality. Andre Breton, a leader of that movement, asserted that above all else, surrealism is revolutionary. The article goes on to say that Sigmund Freud's work with free association, dream analysis, and the unconscious was important to the Surrealists in developing methods that would liberate imagination.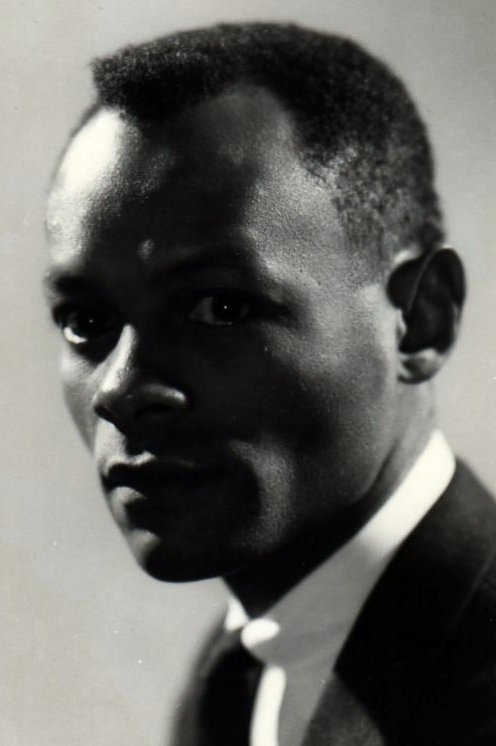 Hughie Lee-Smith
(September 20, 1915- February 23, 1999)
Hughie Lee-Smith lived through all but a decade and a half of the Twentieth Century. The African American Registry describes his paintings as expressing "a haunting sense of loneliness and alienation" of the American scene. "Mysteriously, they convey the feeling that something good is missing-and yet somehow about to happen...His vast skies, desolate scenes, and distanced people, his blowing ribbons and colorful balloons, mix realism and fantasy in surrealistic juxtapositions that reflect the contradiction and paradoxes of American life."
"I cannot begin to project the meaning of my work," the artist said, "for these paintings, at their best, are multi-faceted visual complexes whose many aspects are pregnant with as many disparate meanings as there are viewers…I think my paintings have to do with an invisible life; a reality on a different level."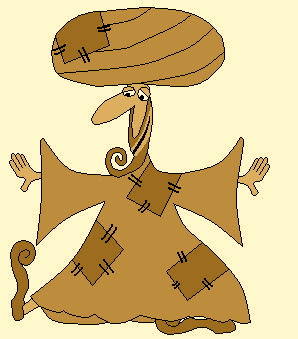 The Omen
A Mulla Nasrudin Teaching Story from The Exploits of the Incomparible Mulla Naasrudin by Idries Shah
The King was in a bad mood. As he left the palace to go hunting he saw Nasrudin.
"It is a bad omen to see a Mulla on the way to a hunt," he shouted to his guards. "Don't let him stare at me – whip him out of the way."
They did so.
As it happened, the chase was successful.
The King sent for Nasrudin.
"I am sorry, Mulla. I thought you were a bad omen. You were not, it transpires."
"You thought I was a bad omen!" said Nasrudin. "You look at me and get a full game bag. I look at you, and I get a whipping. Who is a bad omen for whom?"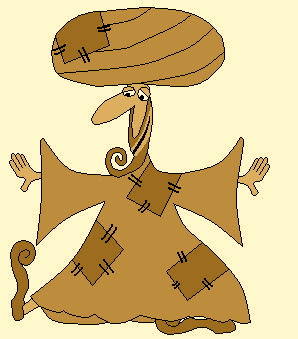 Salt is not Wool
A Mulla Nasrudin Teaching Story from The Exploits of the Incomparable Mulla Naasrudin by Idries Shah
One day the Mulla was taking a donkey-load of salt to market and drove the ass through a stream. The salt was dissolved. The Mulla was angry at the loss of his load. The ass was frisky with relief.
Next time he passed that way he had a load of wool. After the animal had passed through the stream, the wool was thoroughly soaked, and very heavy. The donkey staggered under the soggy load.
'Ha!' shouted the Mulla, 'you thought you would get off lightly every time you went through water, didn't you?'
Forgetting is not a matter of choice or decision. Forgetting is a matter of time. Only the passage of time can completely dissolve a memory. And since the passage of time may be one that never-ends, wanting and trying to forget something may be a futile activity.
Why Not Buy Howling Monk Coffee Today?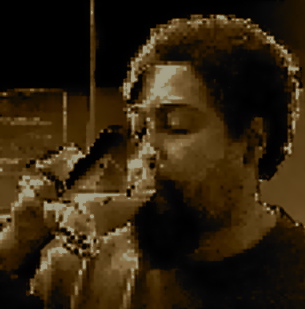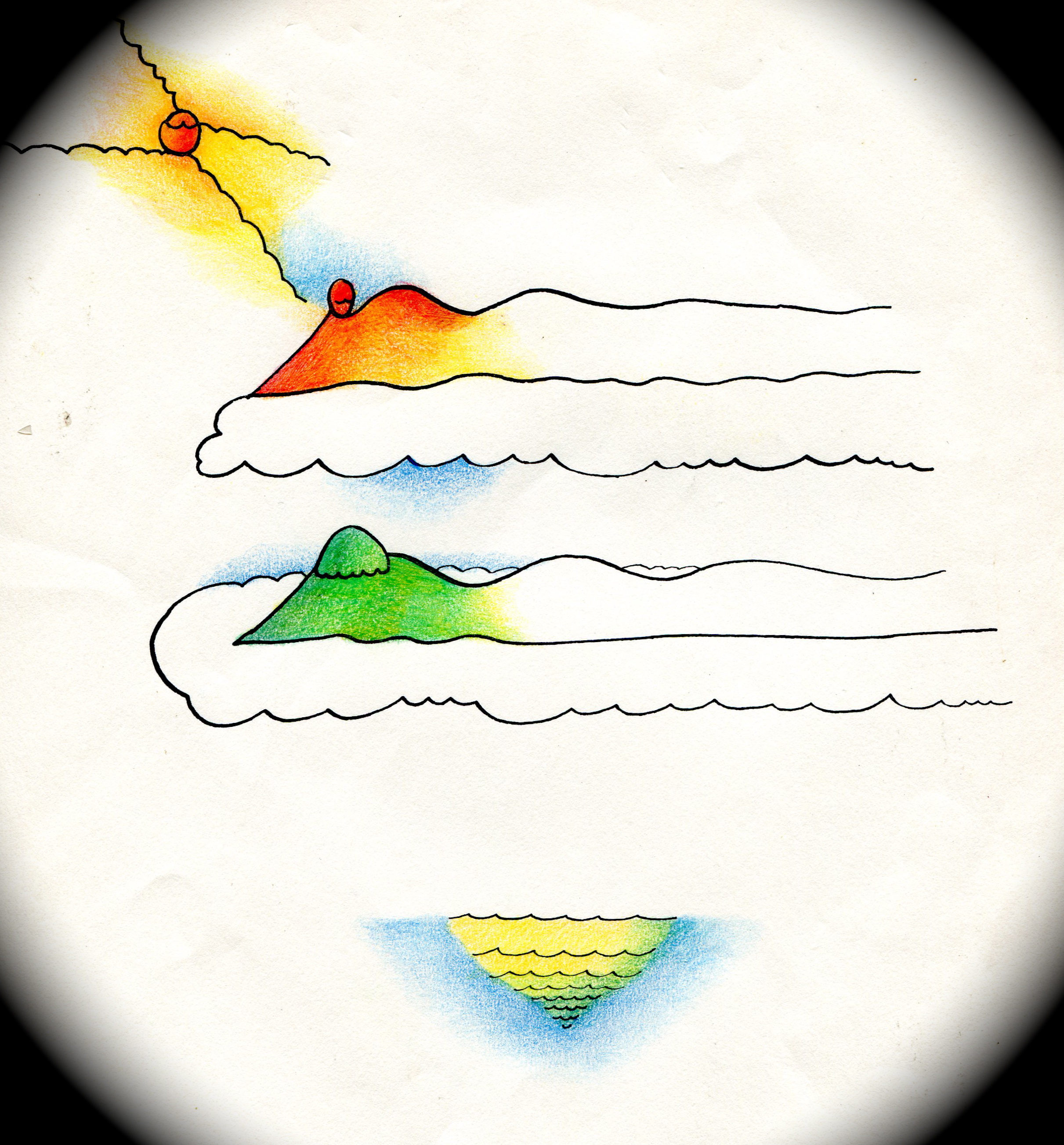 Drifting
"You can't make yourself love someone," she thought of him.
"You can't make someone stop loving you," he often dreamt of her and she of him.
And so they drifted apart dreaming of love and one another.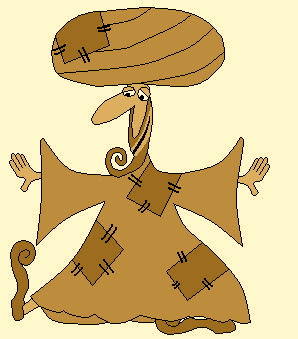 Burnt Foot
A Mulla Nasrudin Teaching Story from The Exploits of the Incomparable Mulla Naasrudin by Idries Shah
An illiterate came to Nasrudin, and asked him to write a letter for him.
'I can't,' said the Mulla, 'because I have burned my foot.'
'What has that got to do with writing a letter?'
'Since nobody can read my handwriting, I am bound to have to travel somewhere to interpret the letter. And my foot is sore; so there is no point in writing the letter, is there?'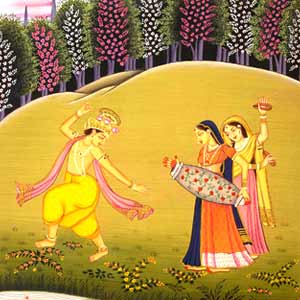 And The Beat Goes On
Religion
Religion is defined as "the service and worship of God or the supernatural" and as "commitment or devotion to religious faith or observance." Religion is also defined as an organized collection or institutionalized system of spiritual attitudes, beliefs, practices and world views.
The process of organizing or institutionalizing anything, but particularly spiritual beliefs, necessarily requires adherents to the religion that emerges from it to give up some portion of their natural spiritual freedom. And there's the rub.
Rather than having spiritual consciousness expanded by religion, religion compresses it. In exchange for the spiritual freedom, the tenets and doctrines of a religion often gives its adherents another freedom: the freedom to discern and magnify differences between their religion and the religions of others. Others, the people who don't believe as they do, are often denigrated. They have been condemned for their religion and its underlying spiritual traditions. Religious differences and disagreements have led to hatred and to its extreme expression, senseless endless war.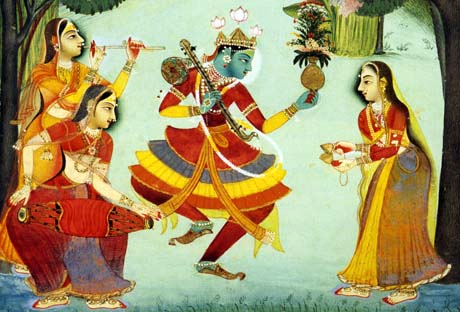 Raga
According to Wikipedia, Indian classical music is always set in a Raga; a series of five or more musical notes that render musical phrases and convey moods that are "more important than the notes themselves because in Indian musical tradition, Ragas are more associated with "different times of the day, or with seasons." Ragas are known to create trance-like states and to express moods of spiritual ecstasy. These qualities may be examined in Bhairav, Malkauns, Hindol, Dipak, Megh, Shree and others of the thousands of Ragas.
Some Ragas are vocal with no instrumental accompaniment while others use percussion instruments to produce intricate cyclic rhythmic patterns known as Tala. The Tala rhythm begins, develops and returns to what is called the Sam or the first beat of the cycle, which may be considered a musical expression of Samsara: the cycle of birth, life, death, and rebirth.
For the sound of Raga and more about Sanatana Dharma, please go to Page 3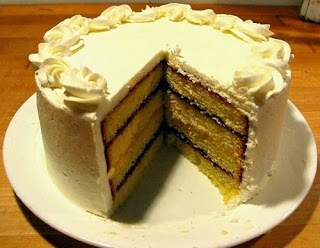 A Piece of Cake
Think of a delicious cake.
Now you have it. But can you have your cake and eat it too?
Think of life.
Now you have it. But you must live it.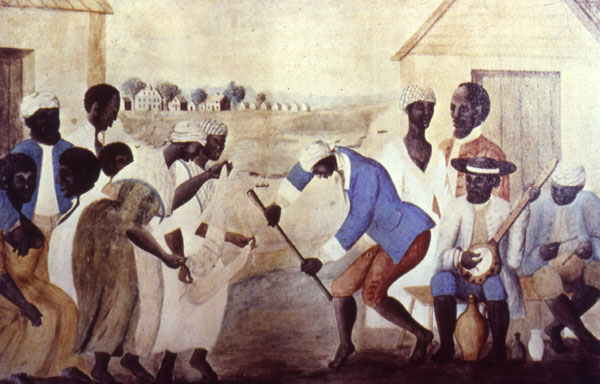 Another Kind of Living
Africa was the motherland of the many generations of people enslaved in America. Their survival can be rationalized in many ways, but beyond rationalization their survival was due mainly to their ability to enjoy the freedom of dancing with spirit: a capacity to comprehend time moving in the mysterious space that exists between the reality of a miserable predicament and its ultimate transcendence. The space is like a dream, but it is more affirmative than aspiration and ideals. And although the dance comes to mind during sleep as well as in wakefulness and, although the whole thing may, like a dream, have unrealistic self-deluding qualities, it was essential to the survival of Africans enslaved in America.