Wandering In
A JAZZ STATE OF MIND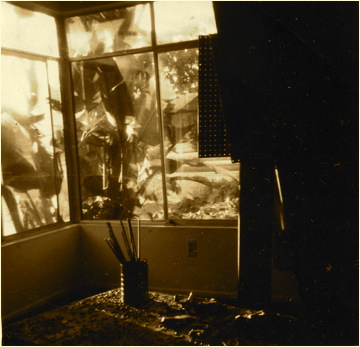 A Work-In-Process by Kenneth Moore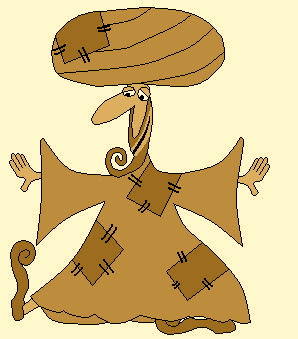 Burnt Foot
A Mulla Nasrudin Teaching Story from The Exploits of the Incomparable Mulla Naasrudin by Idries Shah
An illiterate came to Nasrudin, and asked him to write a letter for him.
'I can't,' said the Mulla, 'because I have burned my foot.'
'What has that got to do with writing a letter?'
'Since nobody can read my handwriting, I am bound to have to travel somewhere to interpret the letter. And my foot is sore; so there is no point in writing the letter, is there?'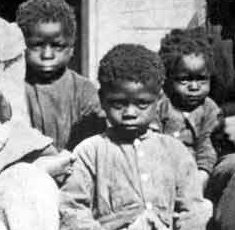 Forgetting
Forgetting is not a matter of choice or decision. Forgetting is a matter of time. Only the passage of time can completely dissolve a memory and since the passage of time may be never-ending, wanting and trying to forget something may be a futile activity.
"Until the moment comes when we, the Americans, are able to accept the fact that my ancestors are both black and white, that on this continent we are trying to forge a new identity, that we need each other, that I am not a ward of America, I am not an object of missionary charity, I am one of the people whose forefathers built this country...until this moment comes there is scarcely any hope for the American dream…
...I love America more than any other country in the world, and exactly for this reason, I insist on the right to criticize her perpetually." James Baldwin (1924-1987)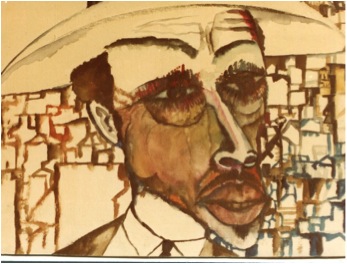 Remembering
Some things are worth remembering. The thing may be confusing or depressing or maddening, etc., but the deliberate act of remembering taps into a powerful sources of spiritual energy.
Hymn For The Unforgotten is not an attempt to indict, depress, or embarrass anyone. Rather, the three part video is an attempt to inspire the deliberate act of remembering people who should not be forgotten. The video uses music (an original three movement hymn) and vintage photographs of African American people who experienced slavery and of their descendants who experienced its aftermath. Theirs is an important story.
Enslaved African Americans and their descendants helped make America great; a place where people come from everywhere in the world seeking freedom. But, in finding it, they should not forget its price; that America's very foundation of freedom is a paradox, a contradiction; the the freedom we enjoy today is also a testament to human frailty. All Americans should be deliberate in keeping slavery and the African American people who experienced it, uppermost in our nation's collective consciousness. There's no better way to sharpen the meaning of freedom.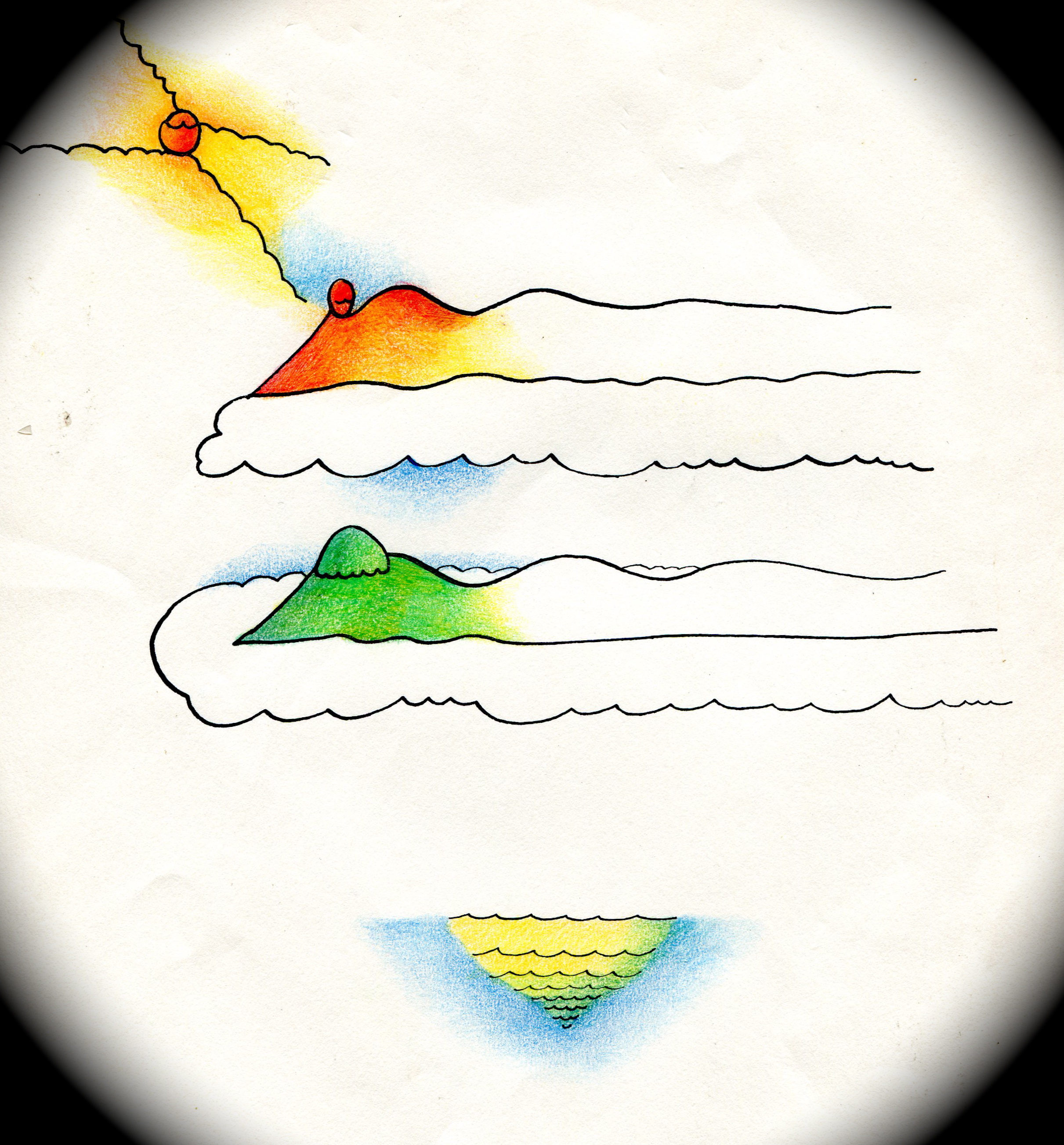 Drifting
"You can't make yourself love someone," she thought of him.
"You can't make someone stop loving you," he dreamt of her.
And so they drifted apart thinking and dreaming of love
and one another.
Moonlight Sonata, Ludwig van Beethoven, composer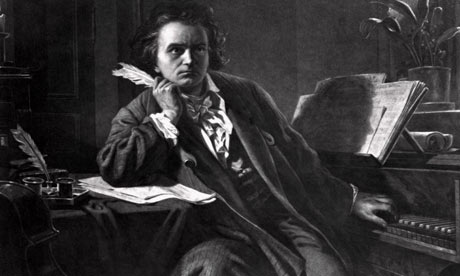 Natural Phenomenon
Ludwig van Beethoven, the 19th century German composer of MOONLIGHT SONATA, moved that "music is a higher revelation than all wisdom and philosophy...the electric soil in which the spirit lives, thinks and invents." Duke Ellington, the 20th century African American composer of MOOD INDIGO, through his observation that "music is everything," seconded Beethoven's motion.
"Nature is music," Ellington said. Music is "cicadas in the tropical night…the sea is music…the wind is music…the rain drumming on the roof and the storm raging in the sky are music. Music is the oldest entity. The scope of music is immense and infinite." The insights of Beethoven and Ellington remind music makers and listeners alike that music is not just the skill to organize sound in time in order to express ideas and emotions, but that music is something much greater. It is the release of powerful spiritual energy into the surroundings, a natural phenomenon.
Mood Indigo, Duke Ellington, composer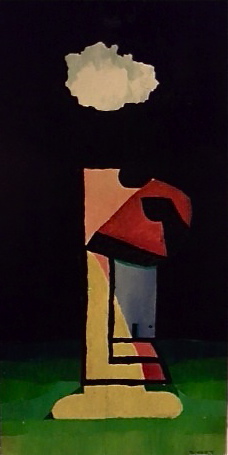 The Blackness
The Merriam Webster dictionary defines history as "a chronological record of significant events (as affecting a nation or institution) often including an explanation of their causes." Historian, John Henrik Clarke described history in more graphic terms as the clock people use to tell time, the compass they use "to find themselves on the map of human geography." History, then, is a very important story that must be told and heard and passed from one generation to the next.
Clarke observed that the idea of African people being unfamiliar with literature and art until their contact with the Western world is a misconception. "Before the breaking up of the social structure of the West African states of Ghana, Melle (Mali) and Songhay, and the internal strife and chaos that made the slave trade possible," he explains, "the forefathers of the Africans who eventually became slaves in the United States lived in a society where university life was fairly common and scholars were beheld with reverence." His research revealed that, "Africans were great storytellers long before their first appearance in Jamestown, Virginia, in 1619." Their clock and compass, however, was lost or destroyed somewhere between Africa and the New World and so the great African storytellers were soon silenced.
In1955, James Baldwin said: "It is only in his music, which Americans are able to admire because a protective sentimentality limits their understanding of it, that the Negro in America has been able to tell his story."
The Negro in America admires this music too and they have a "protective sentimentality" that limits their understanding of this music as well. Theirs also prevents them from completely embracing the essence of the story because, for them, slavery has become an endless void, the deepest blackness of "Black People:" a collective unconsciousness that finds expression only in the haunting blueness, sadness, and loneliness of very mysterious genres of expression.
An African proverb says, "A village without music, is a dead village." In addition to the African universities and institution Clarke reminds us of, there were many ancient African music and dance traditions that were central to the transmission of information and the stories of the people that passed from generation to generation. Indeed, musicians among the Senufo served their people as healers, and many Manding musicians were famous storytellers and historians, and Watusi and Dagomba drummers were often leaders of their people. Before contact with the Western world, large areas of Africa were inter-woven in a cultural tapestry that did more than connect the people to one another, it connected the entire material world to the spiritual world.
Many of the African people enslaved in the New World were prohibited from dancing and making music and telling their stories, and keeping their cultural tapestry from unraveling. As it unraveled, they were all but dead. They were left with little more than the hieroglyphics of a collective unconscious, the void, the blackness of their existence.
The story of "Black People" may therefore never be embraced or even understood. It may never be more than un-decipherable signs, sounds and symbols, the "self-creating, intertwining series of shadows…the shadow which lies athwart our national life," that Baldwin described and the Blackness may never be more the mysterious thing that oppresses us all in "reverberating silence."
The Minds Eye: Warm Canto
Warm Canto from The Quest, 1961: Mal Waldron (p); Eric Dolphy (as,c); Booker Ervin (ts); Ron Carter (c); Joe Benjamin (b); Charlie Persip (d)
The Minds Eye theme: Truth by Miles Moore; Painting by Hughie Lee Smith
Of Mal Waldron's piano solo on Warm Canto, someone wrote:
"Mal's solo on this song is one of my favorite piano solos of all time! Mal was capable of much more impressive and technical solos, but for this piece he wanted each note to count. I'm not against "sheets of sound" but sometimes a really minimalist solo can be something to savor. It's like a beautiful haiku versus a great novel."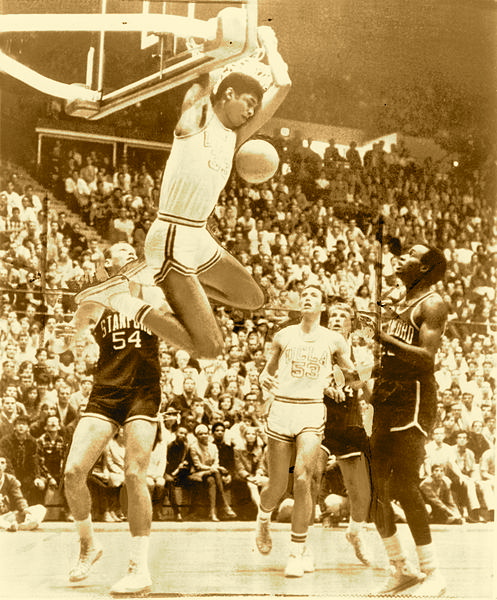 Appreciating Losses
Basketball Hall of Famer, Kareem Abdul Jabbar said, "You can't win unless you learn how to lose." Tai Chi students are taught a similar lesson: "You must be prepared to accept defeat repeatedly and for a long period," the masters say. "You must 'invest in loss' otherwise you will never succeed."
Losing is not always something negative or unfortunate or accidental. Losing is sometimes beneficial; an intentional positive act. Investing in loss and learning its lessons, however, are not easy.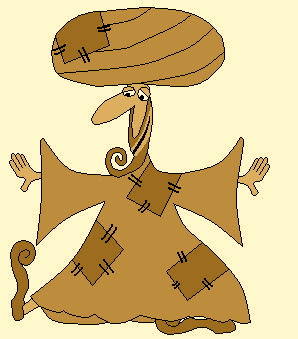 Creeping Up on Himself
A Mulla Nasrudin Teaching Story from The Exploits of the Incomparable Mulla Naasrudin by Idries Shah
Bedar, the Watchman, caught the Mulla prying open the window of his own bedroom from the outside, in the depths of night.
'What are you doing, Nasudin? Locked out?"
'Hush! They say I walk in my sleep. I am trying to surprise myself and find out.'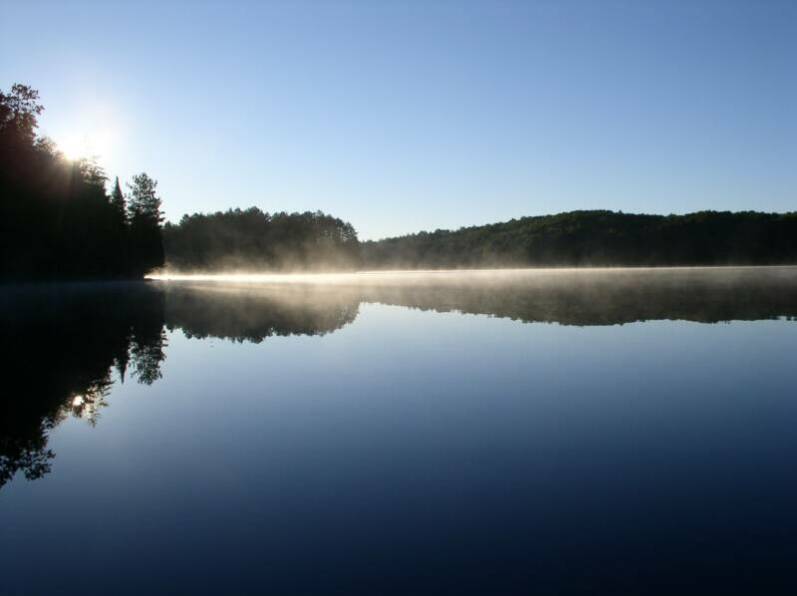 Beyond the Ephemeral
Asked if there's a point where Jazz is too intellectual for the culture or the ritual, writer and music critic, Albert Murray, answered in part by explaining that Jazz is on the most ephemeral level of appreciation. He's right. Many of us evaluate music and other art forms, as a measurement of its popularity in the commercial marketplace, rather than as a matter of our own taste.
Maestro, Duke Ellington spoke on the subject of taste and popularity while in Sweden.
Taste in art is a matter of having sufficient confidence and ability to ascertain value. Evaluations of art by people who are mainly interested in selling things should be discounted because art is beyond the ephemeral.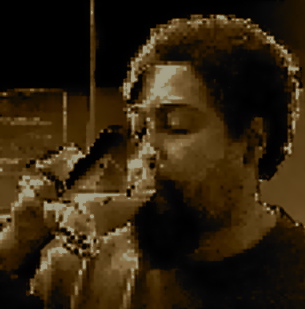 Order HOWLING MONK COFFEE online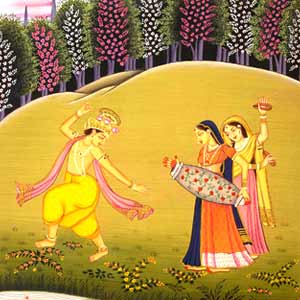 And The Beat Goes On
Religion is defined as "the service and worship of God or the supernatural" and as "commitment or devotion to religious faith or observance." Religion is also defined as an organized collection or institutionalized system of spiritual attitudes, beliefs, practices and world views.
The process of organizing or institutionalizing anything, but particularly spiritual beliefs, necessarily requires adherents to the religion that emerges from it to give up some portion of their natural spiritual freedom. And there's the rub.
Rather than having spiritual consciousness expanded by religion, religion compresses it. In exchange for the spiritual freedom, the tenets and doctrines of a religion often gives its adherents another freedom: the freedom to discern and magnify differences between their religion and the religions of others. Others, the people who don't believe as they do, are often denigrated. They have been condemned for their religion and its underlying spiritual traditions. Religious differences and disagreements have led to hatred and to its extreme expression, senseless endless war.
To Be or Not
How do religions come to be?
This video was found at a website called Religious Center for Muslim-Jewish Engagement. Their mission is to "promote dialogue, understanding and grassroots, congregational and academic partnerships among the oldest and the newest of the Abrahamic faiths while generating a contemporary understanding in this understudied area and creating new tools for interfaith communities locally, nationally and beyond." Best wishes for success!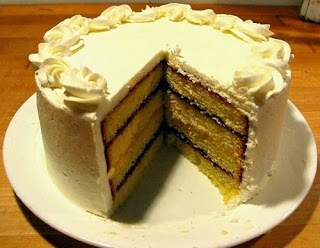 A Piece of Cake
Think of a delicious cake.
Now you have it. But can you have your cake and eat it too?
Think of life.
Now you have it. But only by living it.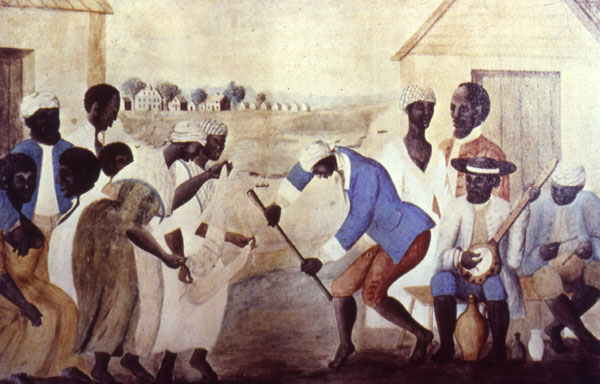 Another Kind of Living
Africa was the motherland of the many generations of people enslaved in America. Their survival can be rationalized in many ways, but beyond rationalization their survival was due mainly to their ability to enjoy the freedom of dancing with spirit: a capacity to comprehend time moving in the mysterious space that exists between the reality of a miserable predicament and its ultimate transcendence. The space is like a dream, but it is more affirmative than aspiration and ideals. And although the dance comes to mind during sleep as well as in wakefulness and, although the whole thing may, like a dream, have unrealistic self-deluding qualities, it was essential to the survival of Africans enslaved in America.
The ability of enslaved people to move in and out of a sustainable mindset may indeed have been due to the "rich tropical imagination" of Africans and to their "keen, delicate appreciation of Nature" as described by W.E.B. DuBois in THE SOULS OF BLACK FOLK. So, in a very real sense, when "all the hateful powers of the Underworld had rose up against them" some of them found spiritual retreat within.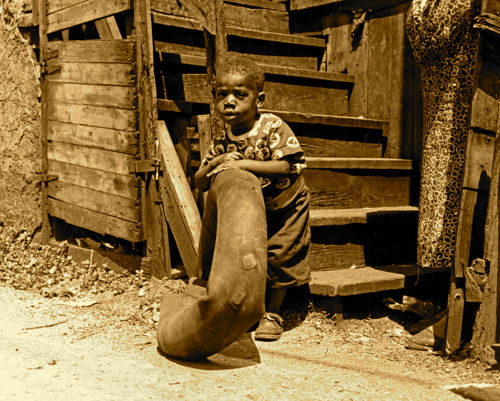 Reality
The dictionary tells us that reality is "the world or the state of things as they actually exist, as opposed to an idealistic or notional idea of them… a thing that is actually experienced or seen, especially when this is grim or problematic."
Life is real. Life can be really good and it can be really bad, regardless.
An article posted on the United States Holocaust Museum Memorial website reports that "the Holocaust was the systematic, bureaucratic, state-sponsored persecution and murder of approximately six million Jews by the Nazi regime and its collaborators." The Nazis came to power in Germany in 1933 believing Jewish people were racially inferior to them, "an alien threat to the so-called German racial community." The post continues: "During the era of the Holocaust, German authorities also targeted other groups because of their perceived 'racial inferiority': Roma (Gypsies), the disabled, and some of the Slavic peoples (Poles, Russians, and others). Other groups were persecuted on political, ideological, and behavioral grounds, among them Communists, Socialists, Jehovah's Witnesses, and homosexuals."

The idea of a "delicate balance between body and soul" is as powerful as it is ancient. Its ritual representation magnifies an essential interplay between material things and immaterial things. It illuminates the possibility that what is invisible and difficult to perceive may be as significant as that which is not, but most of all, the idea of a "delicate balance between body and soul" brings a renewed and heightened sense of stability to mind that can make it easier to deal with reality and make the best of life.
"... In spite of everything, I still believe that people are really good at heart. I simply can't build up my hopes on a foundation consisting of confusion, misery, and death. I see the world gradually being turned into a wilderness, I hear the ever approaching thunder, which will destroy us too, I can feel the sufferings of millions and yet, if I look up into the heavens, I think that it will all come right, that this cruelty too will end, and that peace and tranquility will return again." –Anne Frank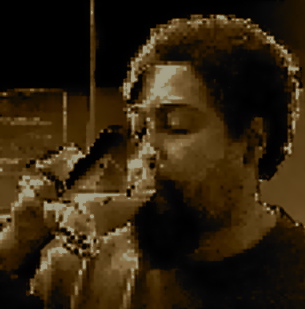 Please click here to order online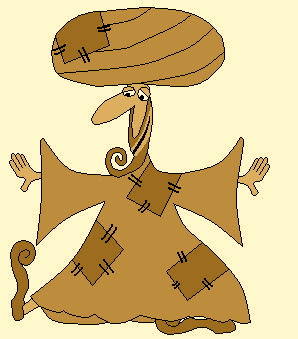 The Value of Truth
A Mulla Nasrudin Teaching Story often as collected and translated by Idries Shah:
"If you want truth you will have to pay for it," Nasrudin told a group of Seekers.
"But why should you have to pay for something like truth?" asked one in the group.
"Have you noticed that it is the scarcity of a thing which determines its value?" Nasrudin replied.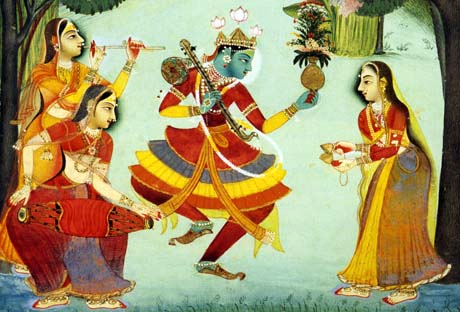 Raga
According to Wikipedia, Indian classical music is always set in a Raga; a series of five or more musical notes that render musical phrases and convey moods that are "more important than the notes themselves because in Indian musical tradition, Ragas are more associated with "different times of the day, or with seasons." Ragas are known to create trance-like states and to express moods of spiritual ecstasy. These qualities may be examined in Bhairav, Malkauns, Hindol, Dipak, Megh, Shree and others of the thousands of Ragas.
Some Ragas are vocal with no instrumental accompaniment while others use percussion instruments to produce intricate cyclic rhythmic patterns known as Tala. The Tala rhythm begins, develops and returns to what is called the Sam or the first beat of the cycle, which may be considered a musical expression of Samsara: the cycle of birth, life, death, and rebirth.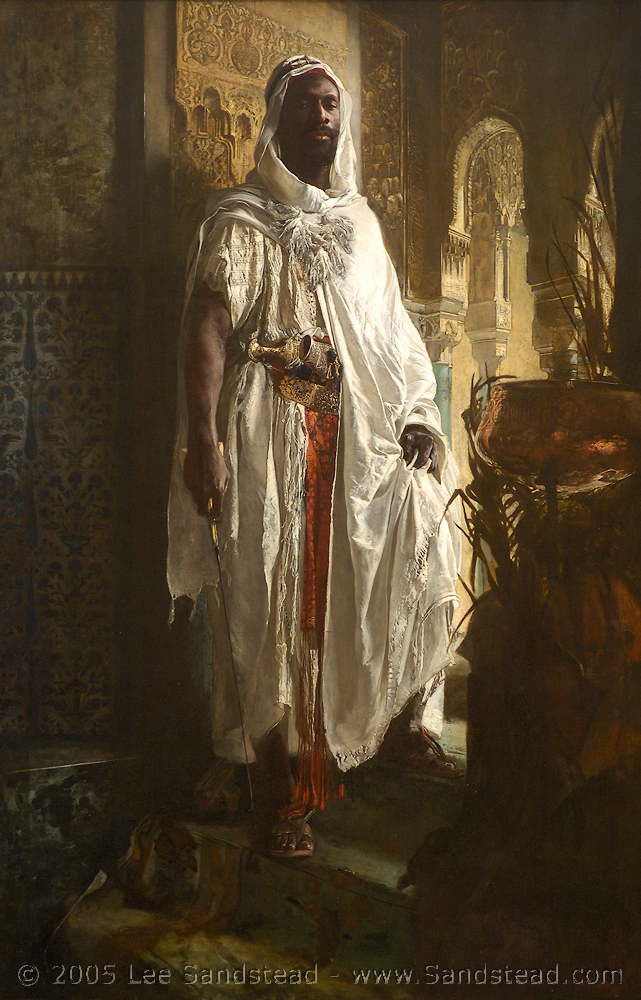 Moorish Phantasy

To say that Moors are the Arab Muslims who brought Islam into Africa after the death of the prophet Muhammad in the year 632 or that Moors are the people of mixed Berber and Arab descent who invaded Spain (Al-Andalus) early in the 8th century and ruled until late in the 15th century is to dilute African history.
Some historians, however, teach that Moors are descendants of the indigenous people of North Africa; the people who first inhabited the lands west of the Nile Valley to the Atlantic Ocean and south to the Niger River.

The idea of Moors has inspired many magnificent works of art. The painting headlining this section is THE MOORISH CHIEF. The 59 1/8 inch by 38 ½ inch painting is by Eduard Charlemont. The 1878 work is one of the most popular paintings in the Philadelphia Museum of Art. The museum's gift shop sells more reproductions of THE MOORISH CHIEF than any other artwork in the museum.
Read more about THE MOORISH CHIEF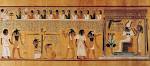 Equipoise
The physical state of balance or equilibrium represented by weight evenly distributed on each side of a vertical axis is easier to visualize and contemplate than its spiritual state.
In its spiritual state, balance and equilibrium or equipoise can be visualized as contrast, opposition, and contemplated as the interaction of elements in the various states of nature and, most vitally, the spiritual state of equipoise can be realized by people who cultivate its essence by using it in everyday life as a means of making choices and decisions.
It is possible to realize a spiritual sense of equipoise by merely acknowledging points of difference and by observing, studying and contemplating the fine lines that exist between all things in nature and realizing that there are essential similarities in all natural things.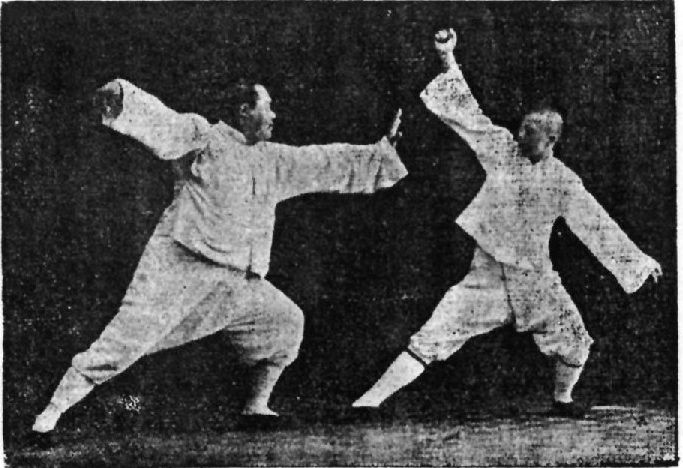 Tai Chi students must study the spiritual concepts of balance and apply them to their practice. In "The Essence of Tai Chi," Waysin Liao says: "One reaches the ultimate level, or develops in that direction, by means of the ladder of balanced powers and their natural motions." Tai Chi students study the idea that there is yielding or negative power and that there is action or positive power. According to Liao, it is the spiraling movement of an endless interplay between constructive and destructive forces that causes the essence of life to materialize.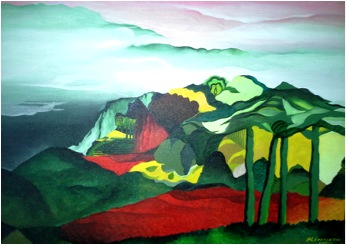 Rebirth
The human spirit moves because it is revolutionary in nature. Its path is therefore cyclic and can submit even as it resists and it never really dies. It never really dies because a point is always reached in its movement where even a slumbering human consciousness is re-awakened the mysterious essences of life re-vitalize the cycle. Something of this essence is revealed in, the "delicate balance between body and soul" described by Malidoma Some' in the book, THE HEALING WISDOM OF AFRICA reveals and clarifies itself.
Please turn up the sound, click the "Like" icon for this Howling Monk Video!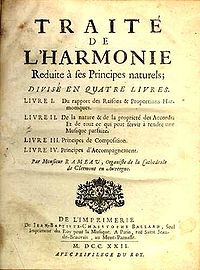 Harmony & Creative Intelligence
In THE TAI CHI BOOK, Robert Chuckrow says that all people aspire to use creative intelligence to increase the harmony of themselves and the world.
We often think of harmony in musical terms such as it is described at Wikipedia. "In music, harmony is the use of simultaneous pitches (tones, notes), or chords, The study of harmony involves chords and their construction and chord progressions and the principles of connection that govern them, Harmony is often said to refer to the 'vertical' aspect of music, as distinguished from melodic line or the "horizontal" aspect.
In its spiritual sense, it is the "vertical" aspect of harmony that, when it achieved, causes creative intelligence to rise. The rising of creative intelligence in people moves them beyond the lower intelligence that dwells in chaos, discord, and disagreements and gradual, but inevitable creative disinclination. When creative intelligence rises people often find ways to live and work in congruity with themselves and with others. Chuckrow proposes that people can use their creative intelligence to convert chaos into harmony and "when we succeed in our purpose," he says, "we are ecstatic. When we fail, we suffer."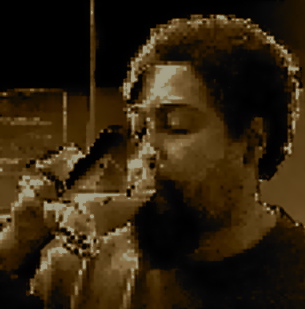 Click here to order HOWLING MONK COFFEE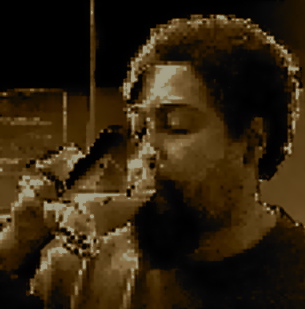 Order HOWLING MONK COFFEE online
I Will Wait For You - The Bobby West Trio
Why Not Buy Howling Monk Coffee Today?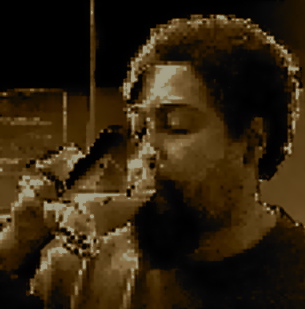 My Favorite Things - Dale Fielder Group Force
Please turn up the sound, click the "Like" icon & share!

Wandering In a Jazz State of Mind
Wandering In a Jazz State of Mind
Wandering In a Jazz State of Mind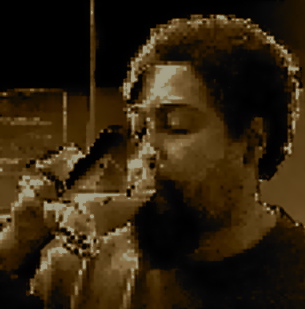 Love, Peace & Happiness!